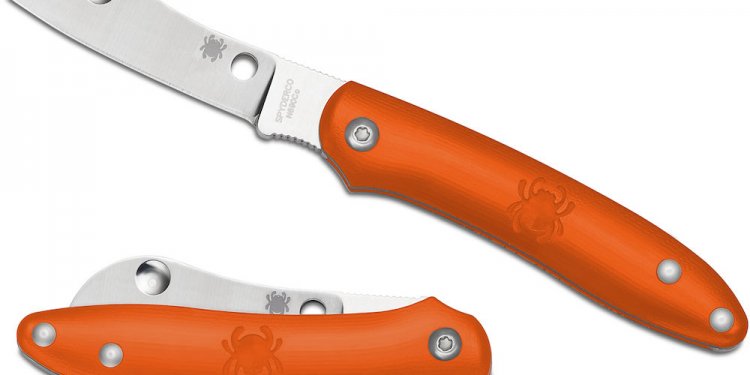 New Spyderco Knives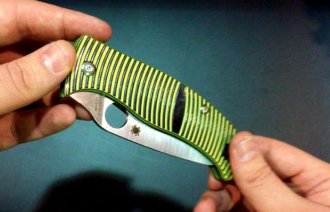 Brought to you by
Be sure to check out our for our live coverage including close-up videos and visit so you don't miss out on the first batch of new for 2017 blades!
—
With one SHOT Show already under our belts, we had a better idea of what to expect this year. But the new blades brands brought to SHOT were as unpredictable as ever. We spent nine hours trekking over 12.5 miles of show floor to find the latest and greatest new for 2017 production knives. It was quite the adventure and even though it's only day 1 we've already seen some amazing things.
Zero Tolerance SHOT Show 2017 Knives
As the first order of business we had to check out the Zero Tolerance booth. The Oregon brand brought the heat with one of their most exciting line ups. A particular favorite was the ZT0850, which brings together the considerable talents of Todd Rexford and Dmitry Sinkevich in a package that is 100% over the top and 100% ZT. We were also able to try out the innovative Spring Loaded Tab on the ZT0055 GTC design. This is a totally different take on the flipper and we loved it.
SOG SHOT Show 2017 Knives & Multitools
We saw a different side of SOG as the company pursued two unfamiliar avenues: a sleek set of modern multitools with the Baton line, and domestic manufacturing with four US-made knives. These were some ambitious projects and the company pulled them off with aplomb. The Batons were as intuitive as we had hoped they would be, and each of the US-made knives oozed quality. The Strat Ops was a standout, with its slim profile and crocodile-snap automatic deployment.
Spyderco SHOT Show 2017 Knives
Though they released an impressive catalog in November, we were hoping Spyderco would have a few surprise announcements – but we had no idea they'd be holding back so much. In April, Sal Glesser told us Compression Lock flippers were in the works, and we're about to see two hit the market: the Paul Alexander-designed Sliver, and the gentlemanly Hanan, designed by Brad Southard. We handled both knives and can confirm that the flipping action is smooth and effortless. Elsewhere, never before seen 2017 models like the Caribbean Salt, 100 Paces and One-Eyed Jack demonstrate that Spyderco is as adventurous and eclectic as ever.
What's on the docket for today? We're meeting up with Fox to see what the Italian craftsman have cooking, and then going on to conquer Kizer's vast catalog. In the afternoon we'll be checking out Kershaw's onslaught of brand new blades. Finally, we're wrapping up with a visit to the booth with the big blue butterfly logo: Benchmade. We already know what they've brought to SHOT but we're still pumped to take some close-up videos of the new knives.
Share this article
Related Posts