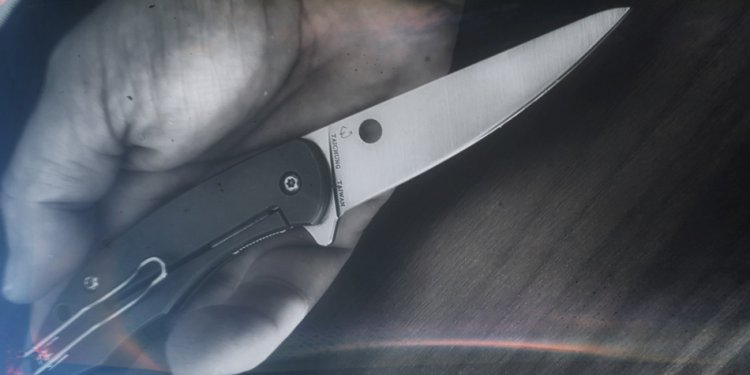 Spyderco Knives Review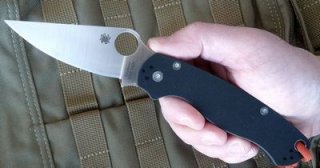 I felt like a solid review of the ParaMilitary 2 was warranted because I'm often asked whether this knife lives up to the hype and is it worth the money? Also, I often get asked why this particular pocket knife is so damn popular? Well, I'll attempt to explain that throughout the review. So, let's get into it.
As you may have guessed, the ParaMilitary 2 is the successor to the original ParaMilitary which first debuted in 2004. The ParaMilitary came about primarily as critics complained about the overwhelming size of the otherwise highly regarded Military pocket knife. So, Spyderco released the ParaMilitary as a mid-sized version at two thirds the size of the Military. It had a top quality S30V blade which extended just over 3 inches long and accompanied by a G-10 handle with a first rate compression lock. The ParaMilitary really was at the top of its class for a mid-size survival knife.
So why the need for the ParaMilitary 2? Well, Spyderco is one of the few companies that continually strives to better itself and outperform on a regular basis. It rarely chooses to sit on its laurels and wait to be outshone by a competitor before bringing something new to market. The experts at Spyderco loved the ParaMilitary but knew they could do better and hence the ParaMilitary2 was born in 2010.
Below is a summary of the key changes made to the original ParaMilitary.
The G-10 handle has been slimmed at the end to improve handling and overall ergonomics.
There's an upgraded pocket clip with 4-way positioning for tip up/down carry and left/right handed. The clip also positions the knife deeper into the pocket for increased concealment.
They introduced skeletonized liners on both sides and in particular where it sandwiches the pivot area.
The blade has been elongated a little and carries jimping on both the spine and finger choil.
A new pivoting system with bushings has been added for an improved deployment action which is more fluid.
The pivot pin is now recessed.
The blade is slightly thinner and the corner no longer sticks out when closed.
The lanyard hole has been made larger.
As you can see the differences are subtle but in aggregate they make for much improved performance and simply a better knife all round. Let's get into some of the details…
Key specs
Blade length: 3.44 inches
Overall length: 8.28 inches
Closed length: 4.81 inches
Weight: 3.75 ounces
Blade material: S30V stainless steel
Handle material: G-10
Locking mechanism: Compression Lock
Country of origin: USA
Price range: About $130
Our impressions
The Spyderco ParaMilitary 2 is a mid-sized EDC (slightly on the larger end) measuring around 8.3 inches in total. It has a premium full flat ground plain edge blade which is manufactured with the remarkable S30V steel as standard. The blade measures about 3.4 inches in length with a cutting edge of just over 3 inches. I measured the blade to be about 0.15 inches thick. The handle is made of the ever popular G-10 material and measures around 4.8 inches long. It's about half an inch thick and comes with stainless steel liners that are skeletonized. Retail price is about 0 which I've come to realize is somewhat of a bargain for this baby.

The ParaMilitary 2 is not particularly heavy for its size at 3.75 ounces. It feels tremendously stable and firm in the hand as you tend to expect from Spydie's these days. The trademark Spyderco thumb hole is unusually large and a joy to use. The locking mechanism is a compression lock which I'll touch on a little more later but overall works exceedingly well. The pocket clip is 4-way adjustable so you have the best of all worlds.
The design of the US made ParaMilitary 2 is really what sets it aside from the competition in my opinion. The original ParaMilitary was an excellent knife but this one is a real step up. Everything about this knife screams Spyderco from the moment you see it to when you perform your first cut. By that I mean it's quality. You rarely see ergonomics work as well as this on a pocket knife. It's tough to describe but everything about it just feels right.
I found my thumb and forefinger fell naturally at the thumb ramp and finger choil. You'll find rounded corners everywhere and some nice jimping on the thumb ramp, finger choil and the liners placed behind the thumb ramp. The jimping has a pleasant feel tool – not too rough. No surprise to see that the blade is perfectly centered. Note the spine of the blade is perfectly flat contrary to the slightly curved appearance sometimes seen in pictures.
The Spydie hole is larger than normal and permits opening with gloves. The G-10 handle has just enough scaling to resist slipping without feeling uncomfortable. It's for sure a larger EDC but you're able to use it with the same maneuverability you have with a much smaller knife. Pick one up and you'll know what I mean.
Overall fit and finish is excellent. Everything was tightly manufactured and I saw little to no "factory mishaps". The blade is a real work of art. It's basically a clip point (or some say saber style) with an extra long and pointed tip. Sure, it's relatively big but the knife means business and you'll find that length comes in handy more often than not.
The steel is one of my favorites on higher end knives – CPM-S30V. I assume most of you know what this is but if not just trust me when I say it's damn good. The S30V performs very well indeed and arrived razor sharp as you'd expect. I'm consistently astounded at how sharp Spyderco is able to get its factory production knives to be. S30V is a relatively hard steel (though I notice this version is not as hard as I've seen on other knives) and will maintain its edge far longer than most all of your 'cheaper' knives I assure you. Yes it's a little bit of a challenge to re-sharpen to the uninitiated but well worth it in the end. Read more about CPM-S30V and other steels in my essential knife steel guide.
Share this article
Related Posts