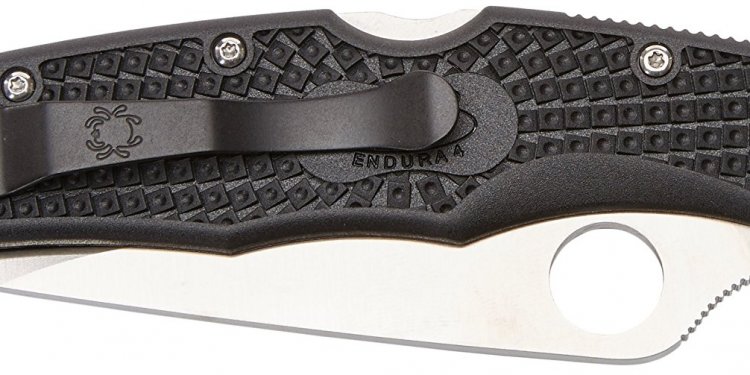 Old Spyderco Knives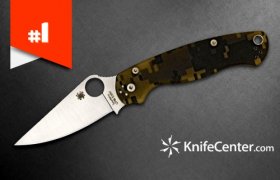 Brought to you by
In June, we took a survey to learn which pocket knives our readers believe should never be discontinued. Respondents were asked to name as many or as few pocket knife models as they wanted, and no brands or blades were off-limits. 404 respondents named a total of 268 models and the average respondent named 4.1 pocket knives. 79 out of 404 respondents said the Spyderco Delica should never be discontinued.
When the Spyderco Delica debuted in 1990, the company had only released about a dozen models and wasn't the industry giant it is today. Concepts like pocket clips and one-handed openers were still cutting edge ideas. In a small, useful, and affordable package, the Delica helped redefine what a pocket knife ought to be.
The original Delica was released alongside the Endura, as an option for users who prefer smaller knives. But in many ways the Delica was an improved version of the C01 Worker, Spyderco's first ever pocket knife. The Delica had similar proportions and the same lock, but came with a more useful blade shape. The knife was released with textured FRN scales. The durable, high-density polymer has since become a signature part of this working man's knife. The Delica recently celebrated 25 years in production, but new versions and sprint runs continue to flow.
Why is the Delica still so popular after all these years? It could be because, for the price, the knife packs a lot of utility into a sub-3 oz. package. The refined ergonomics allow for comfort in a variety of grips. The four-way ambidextrous clip is strong and durable. In the standard model, the VG-10 steel is highly-resistant to rust, and can be touched up with minimal sharpening skill. The lockback mechanism is simple and functions flawlessly every time, and the Boye dent on the lock release will prevent any accidental closures. And, if you've never opened a knife with Spyderco's trademarked SpyderHole, the Delica is a great place to find out what you've been missing out on.
There are many variations of the Delica 4. Much like the Endura 4, it is available in a sabre or full flat grind, with stainless steel or FRN handle scales. The standard Delica 4 comes in VG-10 steel, but there are sprint runs with Super Blue and HAP40 to be had on the secondary market. A ZDP-189 model is currently in production as well.
Visit tomorrow to find out which model is #3 on our list of the Top 25 Pocket Knives that are Indispensable.
Share this article
Related Posts