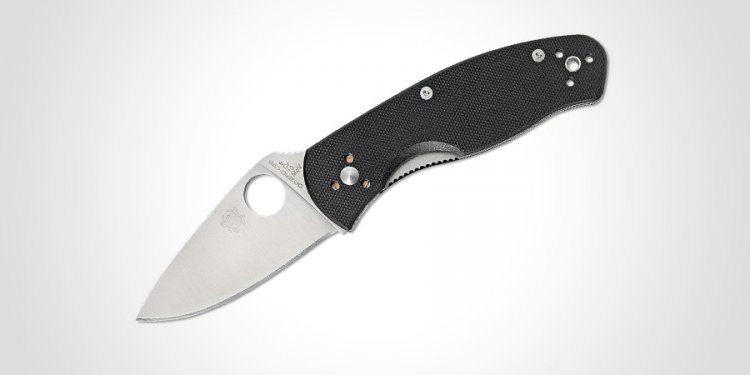 Cheapest Spyderco Knives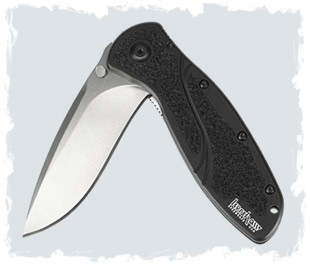 S30V is a very popular blade steel developed by Crucible Materials Corporation that is used in a large number of modern EDC and folding knives. What makes S30V knives so popular? There are a few reasons. In my experience, S30V can hold an extremely sharp edge longer than similar steals, such as VG-10, if it has a proper heat treatment. When S30V knives do start to dull, as all knives eventually will, you won't have much trouble resharpening it and getting back that original scary sharpness. It's also a stainless steel with good corrosion resistance. I even consider S30V a good value premium steel, if that makes any sense. You can find quite a few high quality S30V knives for around $100 or less. Below we will be discussing three of the more popular models under $100.
Kershaw Blur
Kershaw makes a few versions of the Blur, and one of them just happens to feature a 3.37″ re-curved S30V blade with a drop point tip. The Blur measures 7.87″ in overall length with a closed length of 4.5″. The handles are made from lightweight anodized aluminum with Trac-Tec inserts for enhanced grip. It has a solid liner lock with jimping for easier lock release. Ambidextrous thumb studs along with Kershaws Speed Safe technology round out the knife for easy and quick blade deployment. The S30V Kershaw Blur is available for around .
Buck Vantage Pro (Small)
This very affordable US made Buck folding knife has a 2-5/8 inch Bos heat treated S30V drop point blade. The handles are made from smooth, black G10 with CNC milled contours for a comfortable grip. The lock is a liner lock with sturdy lockup (no blade play) and deployment is handled by either a flipper or oval shaped hole in the blade. The pocket clip is reversible for left or right handed carry and allows the knife to carry very deep in the pocket (tip up only) with virtually none of the knife exposed. At only $50, the Buck Vantage Pro is a steal and one of the cheapest S30V knives on the market.
Spyderco Native
Last but not least we have the Spyderco Native, with a 3.125″ plain edge S30V blade with a hollow grind made in Golden Colorado. The handle is injection molded from lightweight FRN with a bi-directional textured surface that is extra grippy. To further improve grip Spyderco has included two finger choils and aggressive jimping that does a great job of securing the knife safely in the hand. The overall length is 7″ and it weighs in at a mere 2.65 ounces. The Native is a lockback knife that has tight lockup and zero blade play. Also features a David Boyle Dent (a literal dent in the lock button to minimize the chances of accidentally closing the knife while in use).
As with most Spyderco knives, blade deployment is handled with a "Spyderco Hole". The combination of S30V steel, lightweight FRN and affordable pricing ($70) make the Native an extremely good EDC option for anyone who wants a sharp, light, and comfortable S30V knife without breaking the bank.
More S30V Folding Knives
Those are just three of the very affordable S30V knives on the market, but there are many more that can be had for around $100 or just a little more. Here are a handful of folding knives with S30V blades that didn't quite make the cut (by just a few bucks) which you should also consider: Spyderco Sage 1 ($110), Zero Tolerance 0350 Black ($115), Spyderco Military ($130). Kershaw also made a version of the Leek with S30V steel that was under $100, but it seems to no longer be in production. If you know of a cheap S30V knife I left off that belongs on this list please let me know in the comments below.
Share this article
Related Posts