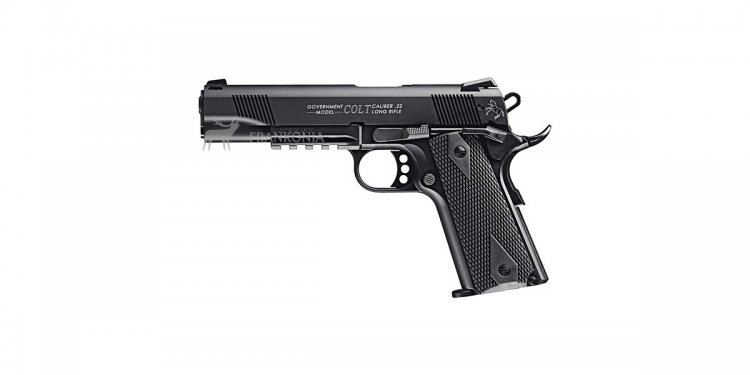 Colt Airsoft Revolver
Get ready to hold on tight every time you pull back the trigger with the Cybergun Colt Python .357 6 Inch FPS-420 CO2 Airsoft Revolver! With its Full Metal construction and official Colt licensing this looks and feels like the real deal. Powered by a single CO2 12g cartridge, this gun utilizes six metal shells to function. Each shell holds one BB, which helps the revolver stay true to it's real counterpart. Since the revolver is non-blow back there is no gas being used to move parts, therefore all the gun's efforts are concentrated at propelling the BB. Included is a Quick Loader which holds BB loaded Bullets until ready to load on or off the field. If you want a powerful and great looking revolver sidearm, look no further, order the Cybergun Colt Python .357-4" Magnum FPS-420 CO2 Airsoft Revolver today!
Features:
CO2 Powered
Fully Licensed By Colt Manufacturing
Heavyweight Full Metal Construction
Heavy Brass Shells with High Compression Rubber BB Retainers
Ergonomic, Textured Rubberized Pistol Grip
CO2 Cartridge Hidden Inside Grip
Built-In Hop up System
Fixed Front Sight
Adjustable Rear Sight
Semi-Auto Firing Mode
Functional Safety
Shell Speed loaders for Fast Reloads
Includes:
6 BB Bullets
Quick Loader
Sample BBs
Allen Wrench
Quick Start Guide
Specifications:
FPS: 420 (With .20g BBs)
Magazine Capacity: 6 Rounds
Size: 11.25 Inches
This is a CO2 powered Airsoft Pistol which means that it uses CO2 Gas as a propellant. It shoots hard and fast and is extremely lifelike. This CO2 Airsoft Pistol doesn't require any pumping just simply point and shoot. This is a high end CO2 Airsoft gun. Please only use .20 gram high quality BBs with this item in order to keep it in working order. Using anything else as ammunition for this gun will void the warranty and may cause it to jam. You must be 18 years of age or older to purchase this Airsoft gun. You will need to purchase CO2 for this gun separately.
Share this article
Related Posts