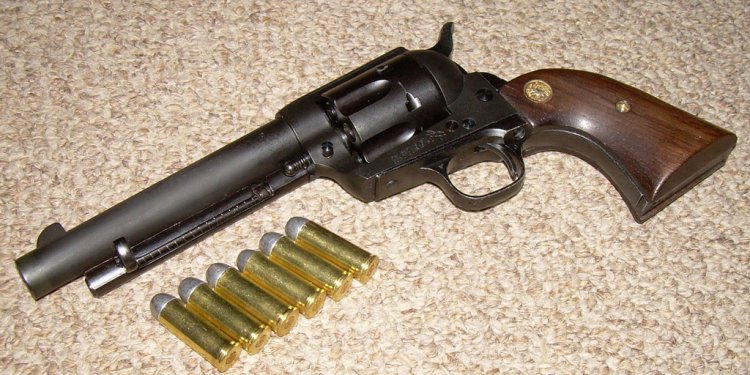 Airsoft Colt 45
If you're serious about airsoft then you should pick up the Colt 1911 Rail Gun Stainless FPS-344 Blowback CO2 Airsoft Pistol! This CO2 powered pistol features everything you need to take your Airsoft game to the next level. Keep your aim right on target with functional iron and beaver tail sights. The rear slide serrations and textured grip ensure that you'll maintain grip on the weapon even during the heat of the battle. The rear slide features actual licensed engraved Colt trademarks! Internally, the parts are built to last and withstand the constant pressure from the CO2. Every trigger shot shoots with fantastic blowback recoil. The rail space underneath allows for additional accessories like a tactical flashlight or red laser. If you're looking for your next favorite pistol then the Colt 1911 Rail Gun Stainless FPS-344 Full Metal Blowback CO2 Airsoft Pistol is the right choice for you.
Features:
CO2 Powered
Fully Licensed
Full Metal Construction
Semi-Automatic Blowback Technology
Adjustable BAX Accuracy Shooting System
Railed Lower Frame For Tactical Options
Adjustable Hop-Up
Textured Pistol Grip
Pistol Sling Attachment Point
Functional Thumb and Beavertail Safeties
Includes:
Colt 17 Round Magazine
Sample BB Pack
Instruction Guide
Specifications:
FPS: 344 (With .20g BBs)
Magazine Capacity: 17 Rounds
Size: 8.7 Inches
Weight: 2.15 lbs
Range: 164 Feet
This is a CO2 powered Airsoft Pistol which means that it uses CO2 Gas as a propellant. It shoots hard and fast and is extremely lifelike. This CO2 Airsoft Pistol doesn't require any pumping just simply point and shoot. This is a high end CO2 Airsoft gun. Please only use .20 gram high quality BBs with this item in order to keep it in working order. Using anything else as ammunition for this gun will void the warranty and may cause it to jam. You must be 18 years of age or older to purchase this Airsoft gun. You will need to purchase CO2 for this gun separately.
Share this article
Related Posts