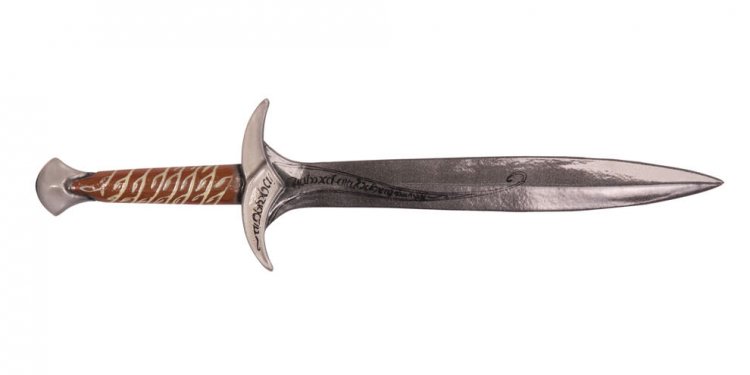 Lord of the Rings Sting Sword
Materials:
* 1 2x4 1/8" MDF sheet. I actually had a bunch of scrap laying around that was enough. You just need one piece that's long enough for two copies of the blade+grip, and 6 copies of the crossguard+pommel.
* Wood glue.
* Wood putty.
* Scrap cardboard - the thin kind that's not corrugated.
* Sandpaper with sanding block.
* Spray paint: 1 can primer, 1 can brown, 1 can silver.
* Acrylic paint: black.
* Scissors.
* Masking tape.
Tools:
* A printer, or a very good eye for tracing outlines.
* A coping saw. You could probably get away with just a box cutter/X-Acto knife.
* A box cutter/X-Acto knife.
* Oddly enough, I found a chisel very handy.
* A pencil.
* Soldering iron (or woodburning tool).
* Optional: a Dremel or rotary tool.
I chose to work with MDF for it's workability: it's really easy to tear away big chunks of the stuff to get it down to how you want it looking. On the other hand, it gets a little nerve-wracking when you're trying to do fine details, so your mileage may vary.
Share this article
Related Posts