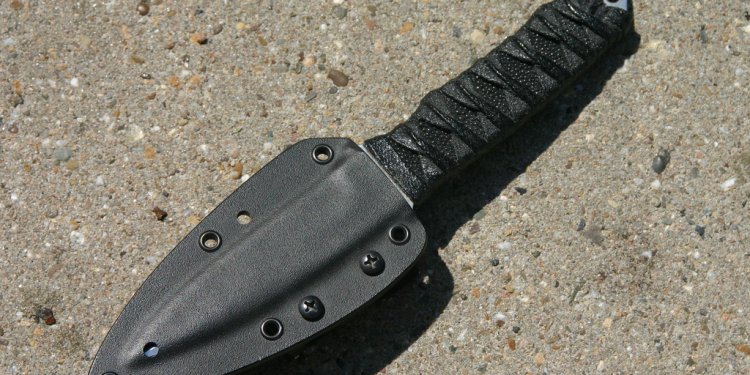 Where to Spyderco Knives?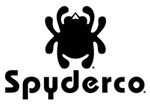 Spyderco has taken knife design to a whole new level. Called unusual, or even strange by some, a Spyderco knife is always unique. That's what makes them prized by military and rescue crews, and why you'll find yourself reaching for a Spyderco knife in every situation. Whether you need to skin an animal, gut a fish, cut a seatbelt, or break a windshield to rescue an injured motorist, there's a Spyderco knife built for the job.
Affordable pricing and thousands of knives in stock means Knife Depot has a Spyderco knife to fit your every need. Not sure which blade to choose? See what our customers have to say in the review section, give us a call, or read our Spyderco Profile, which looks at the brand in detail.
Recent Reviews - Spyderco Knife Selection
I am very happy with this purchase It is my top choice EDC knives I would strongly recommend this Product
My bad. When reading the description of these knives, I failed to realize how small they actually were. They're reasonably sharp and also cute but honestly I don't see any practical use for this knife. Total novelty item.
This is my favourite out of 60 knives at the moment. It opens and closes very well and it really stands apart in design from my other folders. Nice edge too.
It's a heavier knife, and feels solid. After using it a month or so, I'm pretty happy. Great general purpose knife for camping trips, hunting, you name it.
Awesome knife and my first Spyderco. I've already bought two other Spyderco since acquiring this one. Hate that there are so many Chinese knock-offs out there but this one is real and worth every penny.
Yes I bought one of these knifes about a year ago, I'm left-handed, I loveHawk bill blades, and totally serrated blades, I have collected knives over the past 30+ years and I got to tell you this is my favorite by far. I reach for this one every time, I love the handle, being able to move the clip being with ambidextrous opening, over this past year I've used this in opening cardboard boxes and cutting almost anything, and it is still sharper than any knife i have in my drawer. So if you're considering this knife, just do it I'm telling you you will not regret this knife, I like it better than I do my bench made knifes!!! Hey it is also great for cleaning alligators !!! I'm just saying
It is exactly what it is promised to be! I got this knife specifically for our yearly beach trip. Kept it tethered to me swimming in the ocean. Got back to the house washed it off and after a week of that nota hint of rust
Great knife, great engraving, arrived on time. Easy process. I would order again.
About Spyderco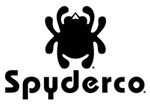 Quick! List the most respected and innovative knife companies you can think of. If you know anything about knives, Spyderco is somewhere near the top. Spyderco Inc. makes some of the most unique and downright bizarre knife designs you'll see on the market, but from the number of passionate fans discussing, debating, and learning everything they can about Spyderco knives, it's clear that the company has done something right.
From the Glesser Family and the Spyderco Crew:
Since starting Spyderco we've been told our knives are different, peculiar, even out there. All true. Thinking beyond established knife industry barriers allowed us to introduce new and radical innovations to the knife culture including: One-hand opening, serrations on a folder and a clip to attach a knife to a pocket.
We didn't go into business to rake in a mountain of dough we're here for more selfish reasons- indulging our passion for creating knives. Spyderco is definitely out of the norm in the knife industry in our dedication to researching and developing fresh, improved and better performing materials all with function and reliability being key.
Share this article
Related Posts