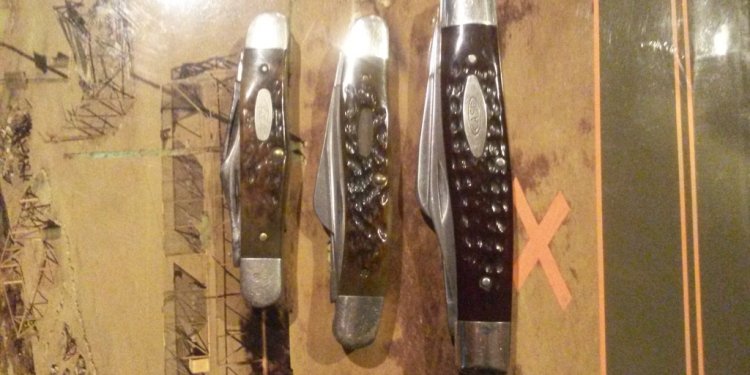 Case Knives prices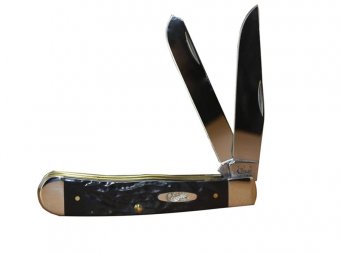 Sometimes a brand becomes a legend. The knives made by the W.R. Case & Sons Cutlery Company are one such brand, although they've become more commonly known over the years as Case knives. First manufactured in 1889, these distinctive blades are an essential piece of Americana, being durable, practical, and a design classic. They're similar to Zippo lighters in that respect, and indeed, the Zippo company eventually purchased Case and has continued to keep the brand alive.

Basic Case Knives
Although there are numerous variations-not to mention a host of imitations-the basic Case knife remains the same. The handle can be made from a number of unusual elements, including natural and synthetic materials. All of these are shaped into a distinct curved style that fits snugly in the palm. The Case logo always appears on the handle of genuine Case knives.The primary blade is always made from American steel and heat-treated for hardness. The blade is foldable and often accompanied by a secondary blade or other useful tools for hunting or outdoor activities.
Steel Type
Different types of steel can be used, and this will be indicated by a code stamped on the knife tang:
CV: chrome vanadium
ATS-34: ATS-34 steel
154-CM: 154-CM stainless steel
BG42: BG42 steel
The XX Stamp
Each Case knife is handmade and built with the quality standard that Americans have come to expect over the past 140 years. Part of that means double testing: on the first test, the blade is stamped with an X, and on the second test, it's stamped XX. The XX that appears on all Case knives is an indicator of quality and reliability.
Identity Number
The four-digit number conveys several pieces of information about the knife, which can be cross-referenced with the Case catalog:
First digit: Reference number for the material used in the handle.
Second digit: Number of blades contained.
Third and fourth digits: Pattern number for the blade.

Case Knives Blades
There are 21 official case knife blade shapes. The primary blade is usually a clip blade or some variation, such as the Californian clip. Secondary blades can take a number of shapes, including saw blades, fillet blades, pen blades, or even a spoon or fork. All blades are made from the same reinforced American steel, ensuring a sharpness that will last for decades.

Case Knives Handles
The exquisite handle of a Case knife is what makes it so appealing to collectors. There are two main elements to consider when looking at a handle: the material and the jigging pattern.
Materials
Case knife handles come in a vast range of materials. Some of the most common include:
Hardwood - usually walnut
Synthetic - Delrin or thermoplastic rubber
Stag antler - from fallen antlers, so no animals are harmed in the making of these handles
Bone - from Brazilian cattle
Maple
Oak
Ebony
Desert Iron Wood - a South American wood that's highly regarded for its natural beauty
Snake Wood - another South American wood that's extremely dense
Abaolne - a naturally occurring shell, gathered on the beaches of Mexico
Mother of pearl - in pink or black
Micarta - a plastic laminate that is waterproof and extremely durable
Celluloid - available in the widest variety of colors and finishes.
Jigging Pattern
The jigging pattern is the finish given to the handle, and it can affect both the finish and the grip. There are 28 official jigging patterns, with the most common being standard, peach seed, and Corn cob. Jigging is done by machine, although Case has a few jigging techniques that are performed by non-standard methods. These rarer styles include the rattlesnake, long tail C, zebra, and some others that are detailed in the Case catalog.

The Case Collectors Club
Case knives are immensely practical, but they're also quite beautiful, and the multiplicity of designs makes them eminently collectible. If this is your obsession, then don't worry; you're not alone. The Case Collectors club boasts over 17, 000 members across the United States and even has a special Junior section for enthusiasts under 16. The Case Collectors Club is officially organized by Case itself, and members receive regular news and special offers on the latest designs, as well as having a forum where they can discuss this American icon.

Buying Case Knives on eBay
The easiest way to find Case knives for sale on eBay is by entering "Case knives" in the search box at the top of any page. Once results are returned, click "Case" under "Brand" in the left-side options. On this results page, the search can be narrowed by options such as condition, price range, and delivery options.
Share this article
Related Posts