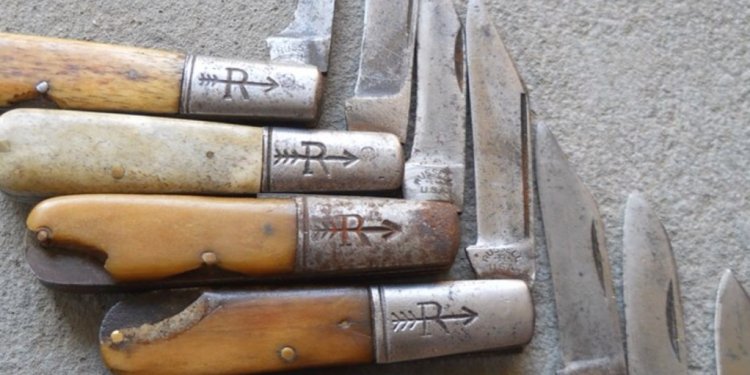 Pocket Knife Company
Your PURCHASE satisfaction is GUARANTEED! Colonial Knife, manufactures of pocket and sport knives in the United States since 1926, over 90 years earning the Colonial Knife Co. a reputation for craftsmanship and excellence and commitment to customer service second to none. The designs are unique, and valued by collectors. Should you not be completely satisfied with your purchase of our product, return it for a full refund, GUARANTEED!
FREE SHIPPING, Holiday Special, Continental United States, expires 12-31/ 2016
International shipping charge $35.00 USD, until Dec. 31, 2016
This was sent by Fred Balke on Sept. 4th, 2016
No need to contact me back, I just wanted to tell you this story. In the area of 1954 my father gave me a Colonial Prov Model K fixed blade knife and told me not to be throwing it into a tree. Well that is what I did and broke the handle off it, so I hid it from him. All these years later I found a knife builder in Oregon and sent it to him for a new handle made out of a deer antler. I got it back today, polished and sharpened and it is beautiful. This knife will stay in my family forever. Eventually to my grandson and his son. I just wanted to pass this story along. Thanks
Colonial Knife Corp is one of the oldest knife companies in the USA. With a tradition of high-quality products, this American knife manufacturing company has been making history since 1926. All Colonial Knife products are covered by our legendary LIFETIME guarantee! Better Business Bureau Accredited!
Colonial Knife manufactures Navy knives, Bushcraft knives; farrier multi tool, machetes; flashlights; throwing knives; tomahawks; switchblades, Blackie Collins spring assisted designed "Quick Flick" and switchblade (automatic) knives, marine industry knives yard sport knives. In 2014, Colonial Knife introduced, wilderness and urban survival kits plus lawn sports and outdoor recreation sports.
Share this article
Related Posts