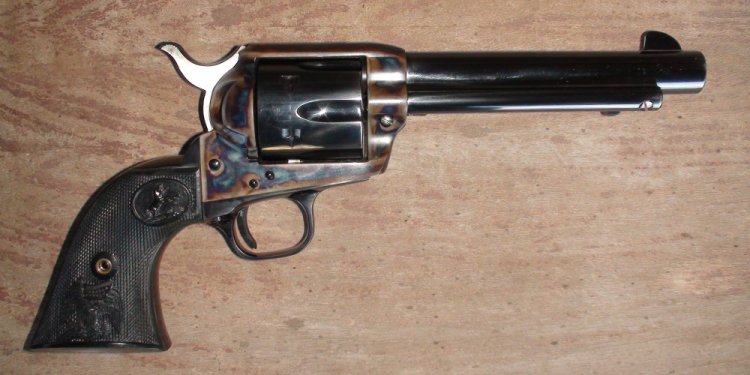 Colt Manufacturing
Samuel Colt's invention of a gun that would fire multiple shots without reloading transformed the firearms industry. A native of Hartford, Connecticut, Colt first opened a firearms factory in Patterson, New Jersey in 1836. As the Mexican War progressed in the 1840's, demand for Colt's revolver grew. By 1855, Colt was back in Hartford with a new factory along the banks of the Connecticut River in an area known as the South Meadows. It was here that "the gun that won the West, " was manufactured.
The renowned Colt Firearms Collection is on permanent display in the Museum of Connecticut History.
The Connecticut State Library received the Colt Factory Firearms Collection and a large manuscript collection from Colt's in 1957. The records cover the period 1810-1980, though most of the collection falls within the period 1840-1890. The records include series of financial and accounting records, business correspondence, orders for arms, tests and reports, production records, and business files.
While there is much information regarding the operation of the company contained in this collection, it does not contain the sources needed to trace the history of a specific firearm. Such information can only be found in the company's shipping records, which were not part of the 1957 donation, and which Colt's has retained. For a fee, the Archives Department of the Colt's Manufacturing Company Inc. can provide an Archive Letter detailing the history of a specific firearm.
Share this article
Related Posts