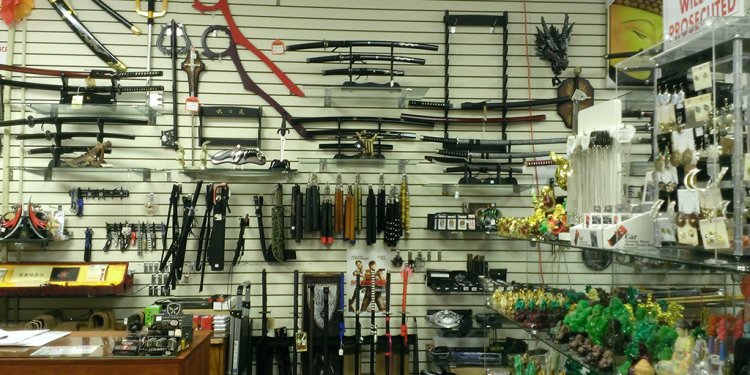 Types of Knives and Swords
Whether you own a Swiss Army pocket knife, a Bowie hunting knife, a stiletto switchblade, a dagger, or a butterfly knife, knife owners are often subject to federal, state, and local laws. Although knives are popular as collectibles, tools, and self-defense weapons, carrying a knife or owning certain types of knives may be illegal under state or federal law. In popular media, knives are often depicted as flashy weapons brandished by villains. Knives also have a long history of use in gang violence. As a result, many people glamorize knives and fail to recognize their potential for danger.
State Knife Laws
Are knives legal? States in the U.S. have differing views on this question. Most states regard short-blade pocket knives as legal. Generally, the longer a knife's blade (e.g., more than 2 or 3 inches), the more likely a state will consider the knife illegal or subject to restriction. Here a few examples:
California
Carrying a concealed knife with a fixed blade is a misdemeanor (must be worn in plain view); Los Angeles County prohibits fixed blades of 3 inches or more (other municipalities have similar restrictions).
There is no size limit for concealed folding knives (as long as the knife isn't in the open/locked position while being carried).
Switchblades are outlawed.
New York
Except for New York City's knife length restriction against blades that are 4 or more inches, New York State does not restrict knife blade lengths. New York City ordinance requires knives to be concealed when carried in public.

The state bans a host of knife types, including gravity knives (those that open with a flick of the wrist or by simply falling open), switchblades, pilum ballistic knives, and metal knuckle knives; those with a valid hunting or fishing license may legally possess gravity knives.

Possessing a banned knife is charged as criminal possession of a weapon in the fourth degree.

Texas
Knife blades cannot be longer than 5.5 inches.
Certain types of knives, such as switchblades, spring-loaded knives, swords, spears, and daggers are also outlawed.
Share this article
Related Posts