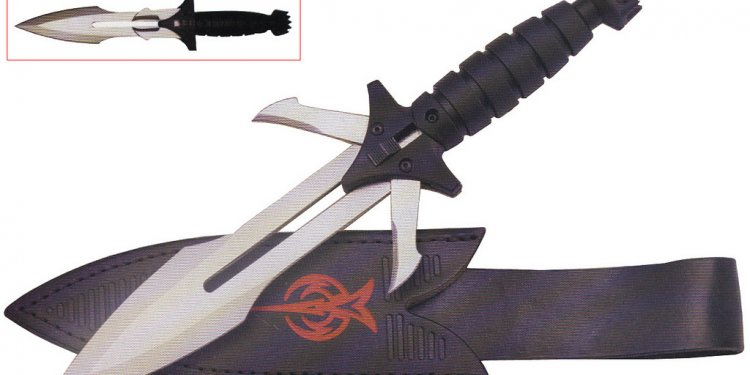 Tactical Swords and Knives
Here you'll find a wide selection of machetes, tactical knives, survival knives and swords. The machetes we offer are perfect for blazing a trail through forest thicket in any part of the world while the tactical knives are your best bet for self-defense. Survival knives are valuable field items for cutting fishing line, rope and bandages. Our swords are powerful on the wall or in your hands as mainstays of historical and modern hand-to-hand combat. No matter what type of cutting tool you're looking for, you'll find it here at top quality for the best price so you're always prepared.
Choosing the best combat tactical knives to use could easily be the difference between your life and death so pick the right one - and the right one can be found right here at Special Forces Gear. Our combat tactical knives and survival knives have been selected based on personal experience by Special Forces soldiers. The owner of Special Forces Gear is a 23-year veteran of the Green Berets with wide-ranging experience with all sorts of combat tactical knives and survival knives. Failure to prepare is preparing to lose and the ex-military personnel at Special Forces Gear do not want that to happen to you. We recommend that you carry a couple of combat tactical knifes; one for cutting, fighting, protection and one knife specifically designed for survival situations.
Selecting reliable combat tactical knives can be the key difference in many unpredictable situations that face each of us more and more everyday. Once you see and understand our combat tactical knives, you will feel more assured you are making the right decision. For very little expense, any one of these combat tactical knives can bring you immense peace of mind. Please review our wide selection of our high quality, tremendously rugged and sleek combat tactical knives. And don't forget, our combat tactical knives have been proven in the field by experts from the elite branches of the military. We carry all of the major brands, including Gerber, Smith & Wesson, CRK & T, Swiss Army, Spyderco, & more! Be assured you are getting the best when you purchase your combat tactical knives from Special Forces Gear. All our Combat Tactical Knives and Survival Knives are guaranteed or your money back. Simply click on into our site and in a very short time you can have your knife delivered directly to your door.
Share this article
Related Posts