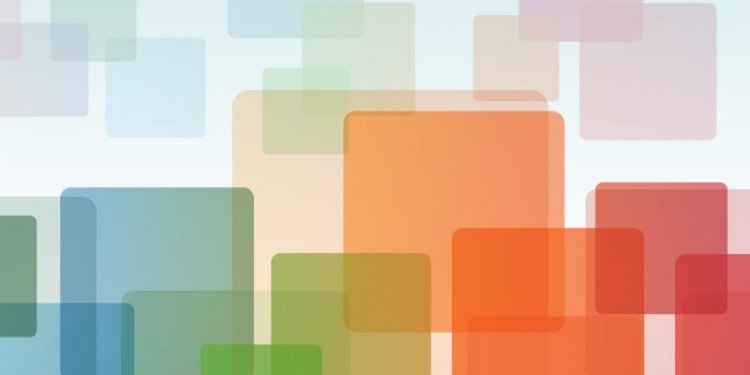 Military memorabilia Auctions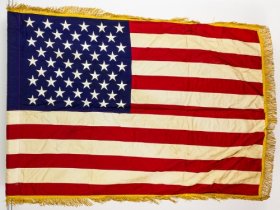 A U.S. flag that flew from a control boat on D-Day sold at auction in June for a whopping $514, 000, more than five times the pre-auction estimate of $100, 000.
While the sizable sum stunned the auction house — Heritage Auctions in Dallas — as well as collectors, few were as surprised as Jon Vander Beek. The son of the landing craft's skipper, Lt. Howard Vander Beek, had sold the flag pictured at the top of this page just seven months before for $35, 000.
"We received tens of thousands of dollars for it, but we certainly didn't get a half a million!" Jon Vander Beek said after being told the amount.
A few weeks before the Vander Beek sale, another flag was auctioned off, one purported to be the last U.S. battle flag to leave Vietnam. It sold for $55, 000, more than three times the pre-auction estimate and twice the amount the family of Army Col. Chester McCoid received two months before at an estate auction, where they sold a cache of militaria that belonged to McCoid, including the flag and his jump uniform from Normandy.
Finding the flag alone brought $55K, McCoid's son, Scott McCoid, of Ivoryton, Connecticut, said he was disappointed.
"We sold my father's collection to pay for my mother's assisted living facility. Those places are really expensive, " McCoid said.
Closets, attics and basements in America are often chock-full of the mementos of war, from military uniforms and artifacts to medals and war booty. While many of the items simply have sentimental value, others carry significant monetary worth.
Auctioneers and appraisers warn that before families consider selling any military collection, they should take steps to protect their assets to ensure they get top dollar.
Antiques appraiser Lori Verderame, "Dr. Lori" on the Discovery Channel's Auction Kings, said families often underestimate the value of items, dismissing them as junk, or they seek a quick sale at a local auctioneer who may not be an expert in the collectible they are trying to sell.
"This happens all the time, " she said, referring to the Vander Beek and McCoid family experiences. "Everybody thinks [appraisers and auctioneers] work for them, but the truth is, most folks who are appraising also are buying and selling. They have a skin in the game."
According to Verderame, the McCoids made a mistake by selling the colonel's memorabilia through a local auction house that specializes in estate auctions, rather than having the collection appraised by an expert in military memorabilia.
The flag that netted more than $55, 000 had stood behind McCoid's desk at his field headquarters in South Vietnam. The colonel took it before he jumped on a plane in Da Nang on March 29, 1973.
Alleged to be the last American flag to leave the field in Vietnam, returned to the U.S. by Col. Chester B. McCoid who helped negotiate peace terms and the withdrawal of American troops. The flag netted more than $55, 000 at auction, purchased from a collector who had obtained it at an auction house in Connecticut. (PRNewsFoto/Alexander Historical Auctions L) Photo Credit: PR NEWSWIRE The McCoids sold the colonel's collection at Ingraham Auctions in Coventry, Connecticut, where a collector picked up the flag. Eight months later, it was listed for sale in a catalogue by Alexander Historical Auctions, Chesapeake City, Maryland, as "a startling relic of a desperate war."
According to Alexander Historical Auctions president Bill Panagopulos, he obtained the gold-fringed flag from the person who bought it at the Connecticut sale. Panagopulos' pre-auction estimate for the item was $10, 000, but he admitted he really could not accurately predict the final sale.
"I didn't really know how much it would sell for. The American flag Jim Craig wore when the United States beat the Soviet Union in the Olympics sold for $1 million, and this is, in my mind, a more important piece of history, " Panagopolus said just before the online auction went live.
Share this article
Related Posts