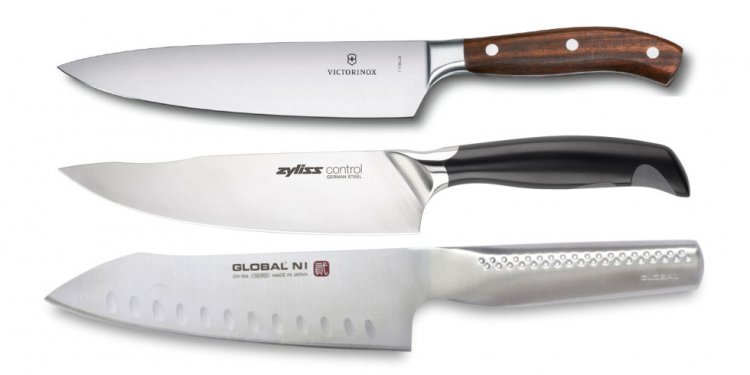 Brands of Knives
Southwick Associates, specializing in market research designed for hunting, shooting, sport fishing, and outdoor recreation markets, recently announced the 2014 top selling brands for hunting and shooting product categories, naming Buck Knives as the top knife brand.
Data from online services, including HunterSurvey.com and ShooterSurvey.com, was analyzed to determine the top brands and products used in 2014.
"We are pleased to be named the top knife brand for 2014, " said Bob George, Director of Sales and Marketing for Buck Knives. "We have invested a lot of time and energy into our marketing efforts and product development so we can continue to offer our customers new and innovative products they expect from Buck Knives."
Buck Knives recently released over 40 new products for 2015, including a new line of signature hunting knives as well as many additions to the survival, tactical, recreational, everyday and of course, hunting categories.
The Open Season Series, consisting of a folder, skinner, boning, caping, and small game knife was developed to cover any and all game processing needs. Another entry designed for hunters is the 135 PakLite Elite, which includes a lightweight caper and boning knife constructed of S30V steel. Buck's 737 Bow Tool was designed as a multipurpose tool for the archer, complete with ten separate allen hex drivers, a Phillips screwdriver, scissors, and a 2" blade for adjusting draw weight, tightening stabilizers, adding accessories, and other preventative maintenance.
The 245 Matt Would Go, designed by a SEAL for SEALS and named after fallen Navy SEAL Matthew Leathers, is one of Buck's many additions to the tactical line. Other new products include two assisted opening knives, Buck's first automatic, survival options, a new saltwater version of Buck's famous Splizzors, as well as products designed with mountaineering in mind.
About Southwick Associates: Southwick Associates is a market research and economics firm specializing in the hunting, shooting, sport fishing, and outdoor recreation markets. Celebrating 25 years in 2015, Southwick Associates has a distinguished reputation for delivering comprehensive insights and statistics to support strategic decision making across the entire outdoor industry. Aside from custom market and economic data, Southwick Associates provides custom and syndicated research including customer-driven new product development, outdoor media consumption insights, and equipment purchase tracking studies. Visit for more information.
Contact: Rachel Rogers Marketing & Communications Coordinator
Share this article
Related Posts