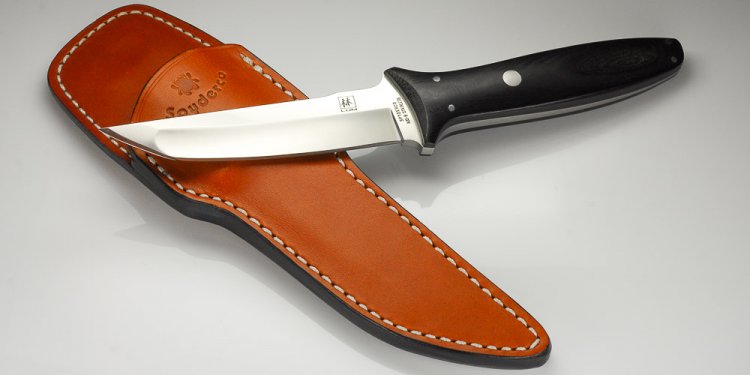 Spyderco Fixed Blades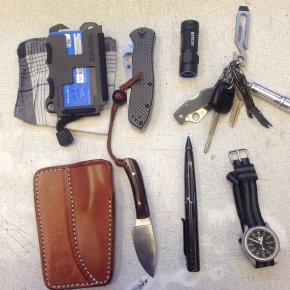 Evil D wrote:My only problem with carrying a small fixed blade is how exactly to carry them. I would carry something like an Izulu if I had a sheath that clipped into my pocket like a folder does. I tend to hate things hanging off my belt so a belt sheath is out unless I'm hunting or something like that. For true EDC it needs to be as concealed and convenient as a folder.
This was a long time issue for me until I stumbled on to three different options that now work great for the type of carry you are looking for. the first is the KSF front pocket sheath. It fits the izula, Hess Capers, and all sorts of little fixed blades. (Bottom Left)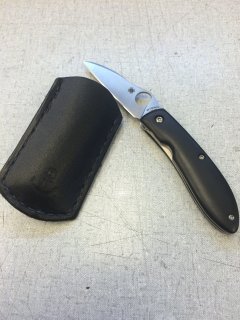 by, on Flickr
Cajun Leatherworks from Etsy makes some nice clipped pocket sheaths as well. I had this one made for my Air.
by, on Flickr
the last and probably my favorite option is the front pocket sheath made by Collector Knives. I carry a GEC Clip point fixed blade in that. Sorry, no pics but this link might work. I carry them clipped inside my front pocket with the clip facing out. Only the handle of the knife protrudes out of the pocket.
Share this article
Related Posts