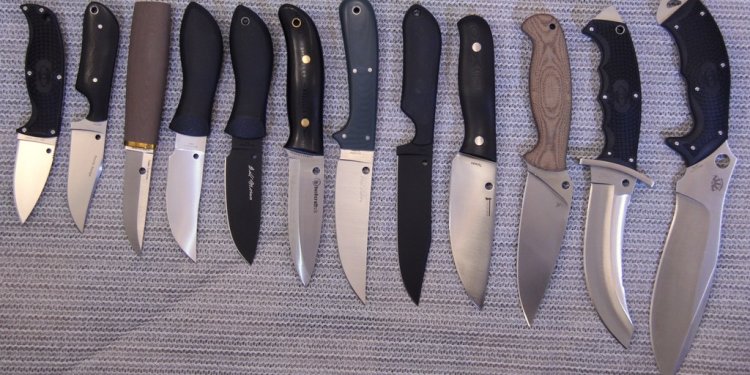 Spyderco Fixed
Description
SPFB32GP: FB32GP Serrata
Spyderco
The Serrata was designed by custom knifemaker Stuart Ackerman. Currently living in New Zealand, Ackerman is a native of South Africa and a veteran of combat service in Namibia and Angola. During his time as an infantry soldier, he learned a lot about what a survival knife really needs to do. That experience, along with his natural fascination with knives, both inspired and guided his efforts as a knifemaker and designer.
Ackerman designed the Serrata as the consummate utility cutting tool. It combines the familiar look and versatility of a kitchen knife with an ergonomic handle that offers hands of all sizes comfort and control no matter how it is gripped. The blade's full-flat grind and distal taper allow it to have a thick spine for strength, yet still provide low-friction cutting performance and excellent point utility. In Ackerman's words, "Hold a Serrata edge up, edge down, reverse grip, you name it, and it feels like it belongs."
The Serrata is unique because its blade is made of cast 440C steel. This process involves making a wax model of the blade and then encasing the wax in a mold. When the mold is heated, the wax melts and leaves a cavity in the mold shaped exactly like the wax blade. Molten steel is then poured into the mold to create a pre-shaped blade, which is then heat treated, ground, and polished.
Unlike traditional rolled steel, cast steel creates a dendritic ("fern-like") crystalline structure. Pioneered by knifemaker David Boye in 1981, this process infuses microscopic crystals into the steel that create microserrations along the edge. These microserrations increase the blade's "bite" into the material being cut and enable it to retain its sharpness significantly longer than traditional steels. The crystal structure of dendritic steel gives its surface a distinctive look that sometimes includes minor pits created during the casting process. It also makes it somewhat more susceptible to minor surface scratches. These characteristics are completely normal and are part of the character of this G10.
The Serrata features a plain-edged, full-flat-ground blade and full-tang construction. Its black G10 handle scales are secured by stainless steel cutler's bolts and meticulously contoured to provide a hand-filling grip devoid of hot spots. The heel of the edge (the area closest to the handle) is also purposely blunted to provide an extra measure of safety during use.
To protect the blade when not in use and allow convenient carry of the Serrata, it comes with a custom-molded Boltaron® sheath. The mouth of the sheath provides a snap fit around the forward portion of the knife's handle to retain it securely during vigorous activity. A G-Clip allows the sheath to be carried on the belt or clipped to clothing in a variety of different positions. The symmetrical design of the sheath also allows the G-Clip to be attached to either side, making it fully adaptable to left or right-side carry and both dominant-side and cross-draw carry positions.
Share this article
Related Posts