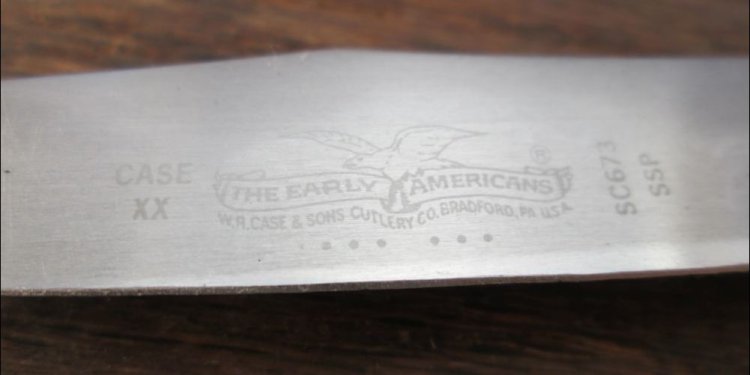 Case Cutlery Bradford PA
Bradford, Pennsylvania is home to not just to Zippo lighters and Case knives, but also to a commitment to the craft and quality synonymous with "Made in America." We invite you to visit the Zippo/Case Museum, where fans and collectors from across the globe gather to experience the rich history of these two American icons.
Come explore the 15, 000 square foot attraction that includes the world famous Zippo repair Clinic and Zippo/Case flagship store. Fourteen custom-made Zippo street lighters line the drive leading up to the building. Over the entrance towers a 40-foot Zippo lighter with pulsating neon flame and an enormous Case Canoe three-blade pocketknife. Enjoy a self-guided tour to learn the rich history of two American icons.
Museum Exhibits that will Spark Your Interest
Just like you don't forget your Zippo lighter or Case knife, you won't forget your first visit to the Zippo/Case museum. You will Experience exhibits like:
An Ally for the Allies, an exploration of Zippo's contributions to the American effort in WWII.
The Greatest Supporting Actor of all Times, an illustration of each time a Zippo lighter is in the Hollywood spotlight.
"It Works or We Fix It Free, " a glance into Zippo's famous repairs center.
Zippo Rocks!, a rocking collection of Zippo's role in the music throughout the years.
FREE ADMISSION
Handicap Accessible
Restroom Facilities
Free Bus Parking
Open 7 days a week
Welcome tour groups!
Contact Historian Shirley Evers at 814-368-2700 to book your tour.
LOCATION
1932 Zippo Drive
Bradford, Pa. 16701
814-368-1932
*For GPS, use Chestnut Street Extension
HOURS
Monday – Saturday 9 a.m. to 5 p.m.
Sunday 11 a.m. to 4 p.m.
Closed: January 1-2. Easter, Thanksgiving, and December 25 & 26
DIRECTIONS
Just off the US Route 219 Expressway
Share this article
Related Posts