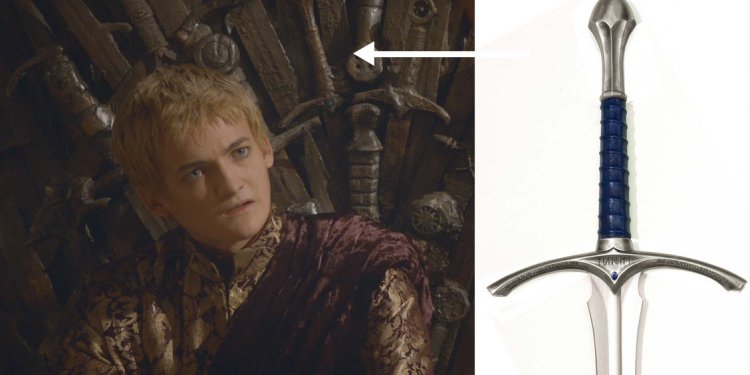 Sword of Gandalf
One of the three legendary swords of Gondolin, Glamdring was found by Gandalf after being missing for over 6000 years. Forged for the King of Gondolin, Glamdring was wielded in battle only twice before the Fall of Gondolin and its inevitable disappearance. Stolen just before the end of the First Age by Scatha the Worm, the flightless dragon kept it, along with the other swords of legend amongst the other spoils he had stolen.
Two thousand years later, Scatha was slain by Fram, an ancestor of the Riders of Rohan, who took the sword, only to be slain by dwarves who then took Glamdring and used it in battle for nearly 700 years. Then, one fateful day during relocation, a throng of trolls ambushed the dwarves. It remained in dirty troll hands until Gandalf and his company found it. Now it resides in the treasure vault at Minas Tirith where it awaits you. Take up Glamdring and be the bane of goblins and orcs alike!
Product Specifications:
Wield a replica of Gandalf's famous sword
Solid metal hilt parts, faux blue jewel inlays
Genuine leather-wrapped grip
Presented with wood wall mount display
Officially licensed Hobbit / Lord of the Rings collectible
Includes Certificate of Authenticity
Dimensions: 47 5/8" long with a 35 1/4" stainless steel blade
PRODUCT DISCLAIMER: These products are not intended for any unlawful purpose as defined by applicable local, county, state, and federal laws. By agreeing herein, purchaser acknowledges that he/she is 18 years of age or older. Purchaser also acknowledges that he/she is permitted to purchase this product pursuant to his local, county, state, and federal laws.
Share this article
Related Posts