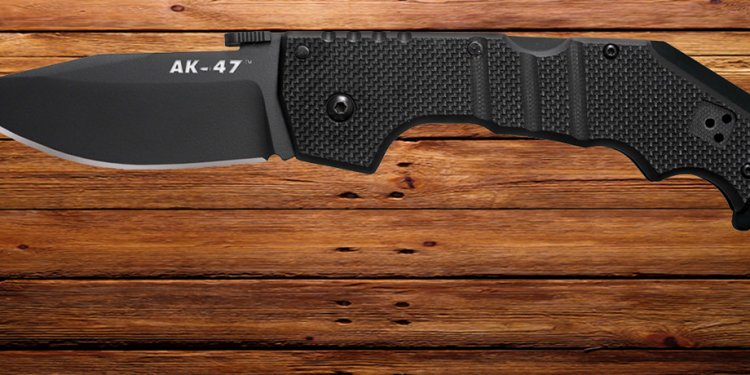 Gerber Folding Pocket Knives
Best knife ever! Pop in a new blade whenever you need - you won't have to give up your whole knife to TSA the few times they might catch it (just ditch the blade!). 95% of the time it goes through security without issue! Now if only I hadn't lost it, but next time I'm going with the Lite version for fun!
The set screw does come loose (- 1 star for that! Just needs some thread lock)
This is the best knife I have ever owned. Beautiful, easy to use.
I carry this knife 24/7. I use it many many times each day. It is very rare, that I need to find another blade for a job.
Great little knife. The only knock against it are the blade hold down screw. It could easily get lost and seems to be made of very soft metal.
I found that the Stanley extra heavy duty blades (11-931) are the same thickness and don't flop around like standard blades will. I found them in stock at Home Depot. A 5 pack cost me $3.00.
This knife 90% of the time is the one I carry on me as a all purpose blade. It is so slip and compact that I often forget it is even on me. The ergonomics are surprisingly good for suck a small knife. I used it at work for cutting heavy materials all day and use it for every day package opening and other odds and ends. The clip came out of the knife once, but after being pushed back in it fits as it always has. The locking mechanism is very tough which for the price is great. There is absolutely 0 blade movement when locked in the open/close direction and very minimal in the opposite. I have not been gentle with my knife and it holds up every time. My one and only real complaint is the blade changing system... I often just use my pen sized diamond file to resharpen it because it's less off a hassle then a blade change. If it could be done like most others with a button/slider to swap blades out it would be a 5 out of 5 knife. Figure out a way to keep it roughly the same size but have storage for maybe 2 extra blades this would be my 100% of the time go to knife and would be 7 out of 5. Either way, I definitely recommend for anyone who carries a pocket knife to try this. For the price you can't go wrong.
liner lock very hard to press right out of box, also should come with extra blade lock screw
I need a replacement screw, lost the one in the knife
I had 2 of these knives over the past 10 years. The small size fits perfectly in the little front pocket on jeans and replaceable blades made this my every-day-carry knife. Just lost my last one, will be buying another soon.
I bought one of these for a friend around 2008/2009 and one day he left it at my house and decided he didn't want it anymore so I started carrying it. That was my EDC and favorite knife until the pocket clip finally snapped this past summer. I ordered a new one but so far I'm slightly disappointed. It doesn't work as smoothly as my old one. Everything is solid, but if it doesn't break in and get smooth I'll move the new pocket clip to the old knife. Still a great product, just hope the quality hasn't slid since I bought the first.
This knife (and many others like it) do not lock closed so I find them dangerously open on my belt from time to time just at the right height to slit my wrist. Why won't anyone make a utility razor that locks closed? Oh, yeah, so guys can act tough and open it one-handed.
I've had this knife when it first came out and got recalled they did an excellent job of fixing the knife on the recall I own three of them and the clip broke off one and they were happy to send me a replacement now I have a Another where they clip broke off and the blade holder is loose from the years and years of brutal use i've put the knife through and they are also going to replace it Gerber has an excellent warrantee I would recommend this knife to anyone I own 17 Gerber now and this is my all time favorite that I've ever owned good enough for the toughest jobs out there or just to EDC am more than pleased customer keep it up Gerber and I'll keep buying. I want the Gerber Epic so bad but with my newborn every penny counts that is the number 18 on my Gerber list 3.45" of ALSOME! The machete I bought great I'll quit my rambling of my obsession of the Gerber sorry great knives
Love this little knife, if it gets dull simply replace the blade. I have carried this knife for many years and wanted to order some for Christmas Gifts, sad to see they are our of stock.
This is a great pocket knife. I got so much use out of it that when I lost one, I had to buy another that day. Money well spent. Thank you gerber for this thoughtful design.
This knife was given to me by one of my co workers (he bought two) because I hounded him for it lol. This knife is absolutely perfect for my job. I move furniture in and out of houses and use it in the warehouse everyday. Its light weight and I hardly know its in my pocket. The swing mechanism is fluid and easily deployed. The screw to change the blade is easy and helpful. I have so many knives and this one is the most versatile. its worth every cent of 16 dollars, enjoy.
Best work knife I have ever owned many different things u can do with it.
Like it, but clip broke off and I lost the screw.
This is a great small knife, and it works really well. Unfortunately, after the first time I changed the blade the bolt stripped. The knife still works well, but the blade is now quite loose
The best knife I've ever had. I would buy one for everyone i know could I afford to. I used to be a "knife snob" even crafted a few knives myself. But from a practical standpoint this knife is the best all around knife I've owned. It goes everywhere i go. I'd feel lost without it. And I don't have to sharpen it i just change the blade. Using a small coin to turn the screw. I comend gerber for this design! I've carried mine for about 5 years now. If I could buy a box of 100 i bet i could sell them all on the job. There are verry few people in the construction industry that have seen thease knives. Gerber should try marketing them to construction professionals.
Seems people are missing the fundamental benefit of this particular "knife". I travel with this ... without blades when I fly. Upon arrival, I wander into a hardware or craft store and pick up a couple of blades. Ergo, I have an ok knife while I'm in town and on the way out I throw the blades away. TSA Problem solved. And trust me, a swipe with this thing will serve you close range tactical needs in a pinch. Beats buying a knife in every city and sending it home or giving it away.
brilliant little knife, small and quick to open one handed. I brought this 2007 and has been used nearly every day cutting strapping, plastic and cardboard etc. I have even use it closed to open oil drums. have lost count of the blades I've replaced but its still paid for it self 100 times over. hope I can replace it here in NZ if it ever breaks
Can't fold it, can't find instructions
Cheap, great looking and endlessly useful. Fits in any pocket, easily opened and firmly closed. Great for any application which requires the sharpness and precision of a razor blade.
Share this article
Related Posts