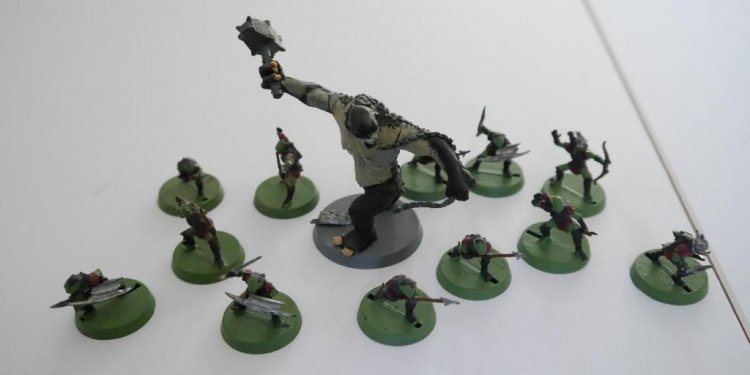 Lord of the Rings Nazgul Sword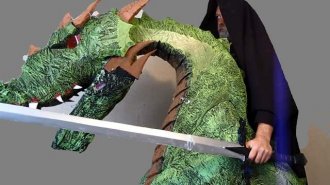 What you will need for this project:
a couple of sheets of foamboard
Hot glue gun (or some other type of glue like white glue)
Plasti Dip
xacto knife or hobby knife
Silver paint (or gray)
Some scraps of wire or string
Print up the template and tape together the pieces as shown in the instructions.
Place those pieces on your foamboard or cardboard and trace them.

Take note in the instructions as to how many of each to trace. For example you make eight of the little shark teeth.
Cut out those foam board pieces.
The sword blade sections have a wonderful diamond shape fold to them. This adds a lot of strength and makes the sword look very realistic. We are going to create this shape before gluing the sword pieces together.
But lets take a look at how these pieces will be assembled so you can gain an understanding. It is a long sword and we have to make it out of multiple pieces of foam board.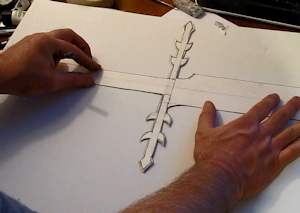 These two pieces are made from the template (7, 8, 9, 10) and (11, 12, 13)
Then this two piece segment goes right on top of that. It is made up of (1, 2, 3 and 4, 5, 6)
Then a handle piece would go on it just like this. And another handle piece on the underneath side.
Ok, Let's continue with the tutorial
Watch the Video Here
Lord of the Rings Ringwraith Action Figure




Share this article
Related Posts