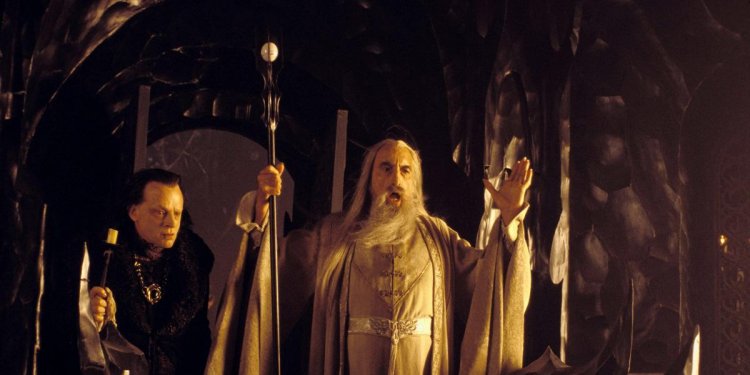 Lord of the Rings Sword Collection
The star, who played the wizard Saruman in the hit films, is selling three items from his collection, including two of the most powerful and magical weapons to feature in JRR Tolkien's novels – Saruman's staff and Aragorn's sword.
They are being offered for sale by auction as part of There's No Place Like Hollywood – an auction of classic movie memorabilia by Bonhams in conjunction with Turner Classic Movies, to be held in New York in November.
"The staff is [Sir Christopher's] principal staff which he used throughout the trilogy and in the extended versions and we have that valued at $100, 000 (£59, 276) to $150, 000 (£88, 913), " said Katherine Schofield, Head of Department for Entertainment Memorabilia at Bonhams London.
"We also have Aragorn's sword. It's Anduril, the sword reforged from Narsil, presented to Aragorn in the final episode of The Lord of the Rings, The Return of the King, and we are expecting that to sell for between $150, 000 (£88, 913) to $250, 000 (£148, 189)."
The metal staff stands over six feet tall, topped by a pronged resin crown that cradles a handblown glass orb.
Aragorn's hero sword Anduril was designed by master swordsmith, Peter Lyon. It is crafted from steel and is one of only four hero swords made for Viggo Mortensen as Aragorn for use on set in The Return of the King.
The third item Sir Christopher is selling is a clapperboard used during the filming of director Sir Peter Jackson's last Lord of the Rings film, The Return of the King.
Sir Christopher, 92, has appeared in more than 200 films and latest film in the series The Hobbit: The Battle of the Five Armies is rumoured to incorporate the return of the evil Sauron, so a turn towards the more sinister tone of the Lord of the Rings is expected.
The items will be on display to the public at Bonhams Knightsbridge salerooms in London from July 31 to August 4 before their auction in New York on November 24.
The Hobbit: The Battle of the Five Armies, starring Martin Freeman, Ian McKellen, Richard Armitage, Benedict Cumberbatch, Orlando Bloom and Evangeline Lilly, Luke Evans is released on December 12.
Share this article
Related Posts