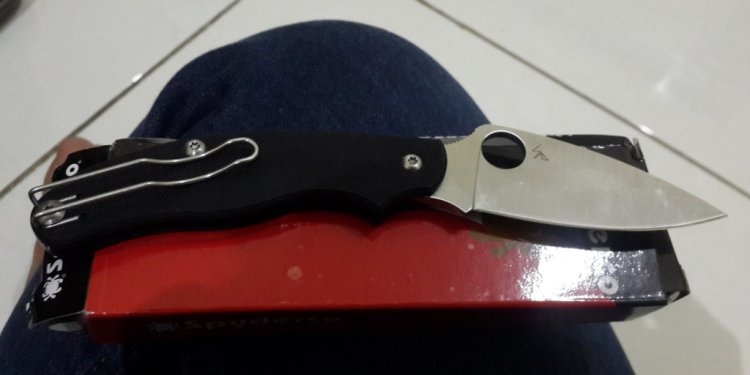 Spyderco made in China
The Mastiff wrote:I purchased a "VG 10" Camillus made in China folder a couple of years ago. If it was real VG10 something was wrong. It in no way performed or sharpened like the dozens of real VG10 knives I own which are mostly Spyderco. I agree with Paul's statement :
Or perhaps those knives on Amazon are not really VG-10. Lots of good stuff on Amazon. Lots of questionable Chinese garbage that isn't what it claims to be too.
I'm very happy with Spyderco's use of VG10 as a premium steel and I will buy a knife in this steel if that is what it is made of. There are not many stainless steels I'll say that about. I'm not burned out on it yet and I have a lot of VG10 Spydercos.
I agree with Deacon and Mastiff both regarding this obvious deceptive marketing ploy There's an old saying that my dear late dad used to quote all the time> "You Get What You Pay For". So with that being said I think you can figure very quickly that not everything that glitters is gold> knives are like any other product out there> there are good quality units and there are counterfeits
It's like trying to differentiate between a Timex watch and a Rolex watch > if you see a Rolex for $25 I think it's safe to conclude that you got a fake/counterfeit unit. I seriously doubt that you can get any type of quality knife sporting VG-10 blade steel for less than $50; and that's probably about as "plain Jane" of a unit as you can get and still have a decent quality blade steel.
When it comes to "true bargains" in life there are really very very few of what I call a genuine "true bargain". Most of the time you simply get what you pay for. And possibly some of those internet bargain knives might really have VG-10 steel> but the heat treatment is more than likely lousy .
Share this article
Related Posts