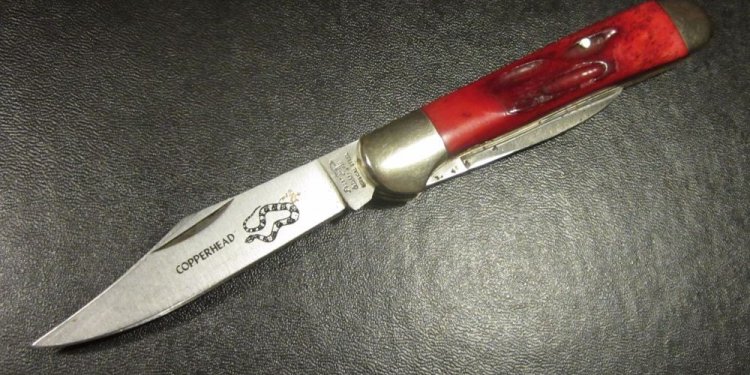 Case Knives made in USA
Born of wartime necessity and proven on the battlefields of World War II, the Case V-42 is the stuff of legend. First conceived in 1942, the knife's design is attributed to then Lieutenant Colonel Robert T. Frederick, whose military career spanned four decades before rising to the rank of Major General. British Prime Minister Winston Churchill described Frederick as the "greatest fighting General of all time."
The V-42 served with distinction from the Aleutian Islands to the mountains of Italy, where the men of the First Special Service Force earned their reputation as one of history's elite combat formations. In the process the V-42 earned status as the premiere knife of its kind, well suited for any task, but made more specifically for hand-to-hand combat. Case records document just over 3, 400 original V-42's were ever made.
Today, the legend of the Devil's Brigade and the combat knife they carried live on in the U.S. Army's Special Forces. The V-42's image is prominently displayed on their official crests. In honor of the legacy of the First Special Service Force, Case is proud to present its 'faithfully true' reproduction of the classic original, patterned after the company's own museum piece.
The re-created Case V-42 is 12-1/2 inches long and weighs 7 oz. It's blued chrome vanadium steel blade is double concave ground, creating its signature center line. The tang is stamped CASE on one side, V-42 USA on the other. Other notable attributes include a stacked genuine leather handle, a leather covered steel guard and a threaded and pinned-on conical pommel. Even the accompanying leather sheath is completed according to the original World War II-era requirements. A specially designed wooden display box is also available from Case dealers nationwide.
Share this article
Related Posts