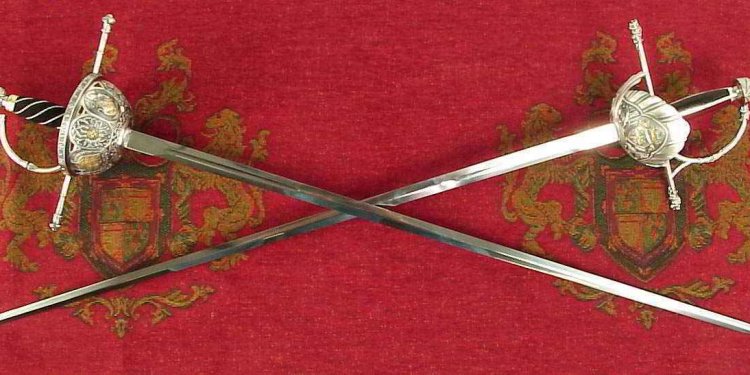 Swords and Daggers
War at sea was particularly a brutal and desperate experience. The Museum has examples of cannons, cannon balls, shot, mortars and howitzers from the 18th century through to the more advanced designs of the 19th and 20th century.
We also hold examples of sea service pistols from the 18th century to guns manufactured in the 20th century, including from the World Wars.
Edged weapons
Our collection of edged weapons includes over 600 swords, from regulation types to presentation swords. We hold a group of ethnographic weapons, including spears and bows and arrows, brought back from expeditions. This includes artefacts collected during Captain Cook's famous three voyages to the Pacific (1766-79).
During the voyages he made to the Pacific ocean, Cook achieved the first recorded European contact with the eastern coastline of Australia and the Hawaiian Islands, plus the first recorded circumnavigation of New Zealand.
Weapons collection
The Museum has an extensive collection of weapons that includes firearms, ordnance and edged weapons such as swords and daggers.
Share this article
Related Posts