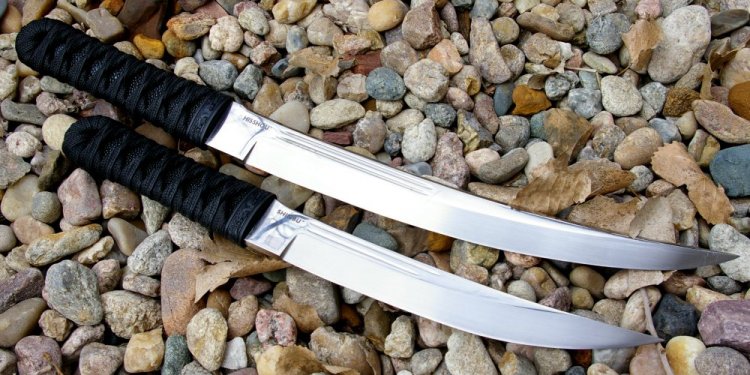 Full tang short Sword
Perhaps the only truly perfect combat instrument ever created; A seamless extension of your arm with no moving parts and little maintenance needed. It served us well for thousands of years and swords have never misfired or ran out of ammunition.
All Swords
Browse our full selection of swords.
Battle Ready Swords
Full tang and tempered these swords are the real deal
Big Swords
Longswords, broadswords and two handed war swords. These are the biggest swords that we offer.
Esterlina Line
The Esterlina line are premium fully functional battle ready swords.
Fantasy Swords
These are not historical replicas but they are still pretty cool.
Hand-and-Half
These swords are used with one or two hands. Longer than a typical battle
Katanas and Asian Swords
Katanas, samurai swords and other Asian swords.
LARP
Foam swords used for Live Action Role Play(LARP) or for just having fun.
Lightsabers
An elegant weapon from a more civilized time.
Medieval and European
These are the classical swords of medieval Europe.
Military Swords
Military replica swords including Civil War era swords.
Pirate Swords
Pirate swords, cutlasses and other curved swords.
Rapiers
The most sleek and civilized of all swords.
Roman & Greek Swords
Whether you're standing shoulder to shoulder on the beaches of Troy or facing down a Thracian gladiator in Rome, these are the weapons you would have used.
Scimitars
All of our curved swords including scimitars, falchions and sabers.
Scottish & Irish Swords
Gaelic swords including Scottish and Irish.
Short Swords
Short swords were especially effective for in close fighting.
Stage Combat and Theatrical Reenactment
These swords have blunted tips and thicker edges and are better suited for sword on sword contact.
Viking Swords
Save us from the fury of the Northmen.
Mace Windu
Mace Windu was one of the most famous of all Jedi. Only Yoda, Anakin Skywalker and Luke Skywalker were perhaps more well known. Windu, born on Haruun Kal, Mace was orphaned as an infant and turned over to the Jedi for his upbringing. He was the youngest Jedi to be accepted into the Jedi Council (28-years-old), until Anakin Skywalker dethroned him (Anakin was 23 when he was accepted). Windu was a ferocious fighter, but he was just as good at diplomacy, and his words heled much weight in the Jedi Council. Before he killed people, Mace was known to give a long rambling prayer that ended like this:
I may be getting my movies mixed up here, though.
About Strongblade Swords
At Strongblade, we sell swords that are made for us, as well as swords made by other manufacturers. Our swords (most of them start with the prefix SBA-) are all manufactured to our specifications. They are hand forged and crafted almost entirely as swords have been for thousands of years. In addition to our swords, we are dealers for most major, reliable, sword dealers out there (so if you don't see something on our site, chances are we can get it for you anyway). Unlike many other sword vendors, we are very careful about what swords we put on the site. Every sword that we put on our site is guaranteed to meet quality benchmarks that we set. We're not saying every sword we sell is equal, but every sword we sell will be of excellent quality for its price.
About Hand Crafted Swords
In this world of robots that make cars, pianos that play themselves and droids that vacuum your house, it's heartwarming to see a product that is actually made by human hands. Our handcrafted swords are made by humans, for humans (although if you wanted to give one as a gift to your robot, we wouldn't hold it against you). Our humans hammer the steel as it has been done for thousands of years. They heat and quench the blades just like blacksmiths of old. Because of this, each sword (or item) will vary slightly from the next. There will be small discrepancies in each, discrepancies that would be called minor blemishes had they been made by a machine but are instead marks of authenticity in hand-crafted items.
About Tempered Swords
Strongblade sells both tempered and non-tempered swords. Both type of swords serve a purpose. Non-tempered swords are good for costume or very light sparring. Tempered are considered "Battle-Ready" by many people, meaning you can sharpen them to a very fine edge and do some light cutting with it (or leave it dull and do some light, low-speed sparring with them, assuming you are fully armored, are wearing eye protection, and have been trained by a professional to do this).
Share this article
Related Posts