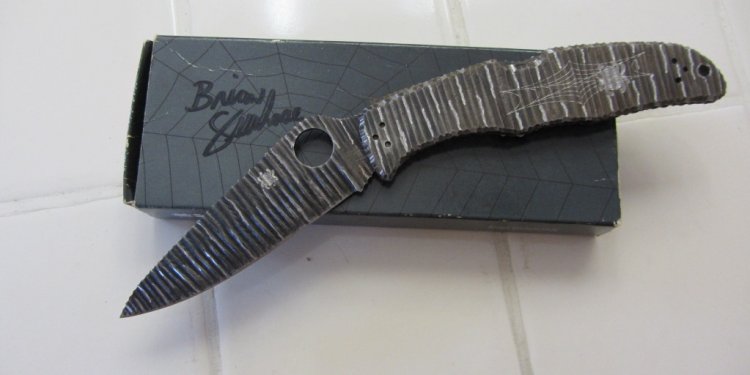 Spyderco custom
Hummm, this is a tricky one.
"Customized scale", that successfully evades itself from being suspected from the overly sanded corner of the G10 scale.
And the lock bar seems to be correctly cut the shape it is supposed to be as well.
But the curve of the blade, and position of the logo along with other markings just doesn't seem right, even when they are on such low-resolution photos.
You can refer to my own photos to see how they are different in details:
1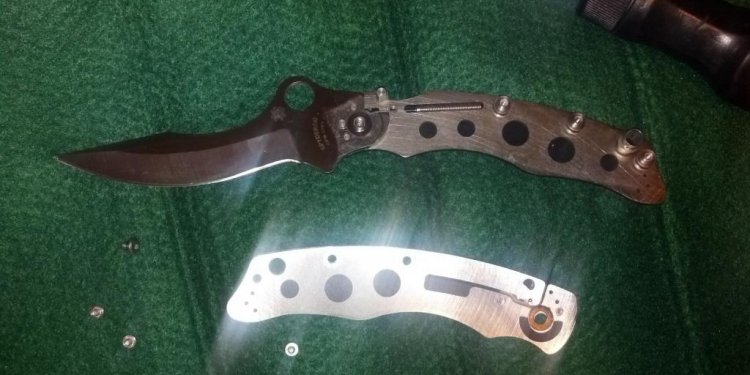 2
As an owner of 5 Para2s, what I can say is the G10 scales from a genuine Para2 should have a sharper transition at the corner, and the blade belly ought to be slightly fuller, like having a larger arc angle.
Well, my largest concern would still be the price of course. It is vary rare, if not never, for a genuine Para2 of this condition show up with a price lower than, let's say 100 bucks. Not to conclude the fact that it is claimed to be "customized".
If I were you, I would try to achieve more detailed photos from the seller and carefully compare them with the real ones that you can find on Google.
Just be careful before you come up with any convincing conclusion, 'cause Para2s are almost one of the most widely built and spread knock-offs.
Share this article
Related Posts