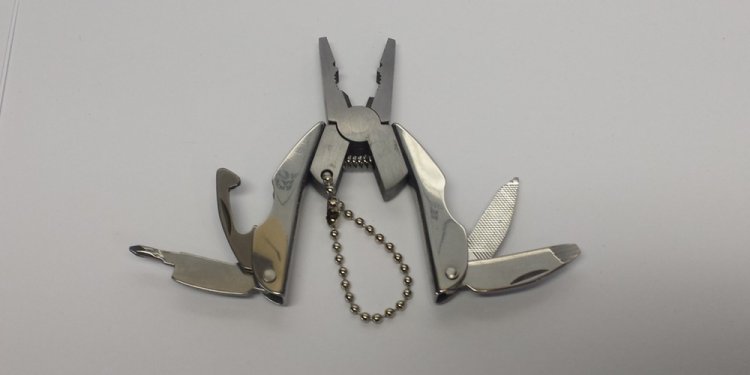 Pocket Knife with Pliers
Sale price: Clearance price: Starting at: Sale starting at: Clearance starting at: Reg. price:
[product-main-1]
The Gerber® Suspension™ Multi-Tool/Paraframe® Mini Folding Knife Combo has all the tools you need to get you through a day in town, or an outing to the country. The Suspension Multi-Tool features an open-frame design that exposes the spring-loaded needlenose pliers with wire cutter; a fine-edge knife blade and a serrated-edge knife blade that lock open with Gerber's Saf. T. Plus™ locking system. The Suspension also houses a saw, scissors, crosspoint screwdriver, small and medium flatblade screwdrivers, can opener, and a bottle opener. The Paraframe Mini Folding Knife utilizes a frame lock to secure the clip-point blade. A skeletonized, stainless steel frame keeps weight down and resists corrosion when the knife is carried all day, everyday. The knife can be carried in the hip pocket, or by the sturdy belt clip. The Gerber Suspension Multi-Tool/Paraframe Mini Folding Knife Combo comes in an attractive gift tin.
Manufacturer model #: 31-003208N.
Two pocket-carry tools to carry everyday

Suspension Multi-Tool:

Spring-loaded needlenose pliers

Saf. T. Plus locks knife blades open

Assorted screwdrivers

Wire cutter

Saw and scissors

Can and bottle openers

Paraframe Folding Knife:

Skeletonized, stainless steel frame

Clip-point blade

Frame lock
[product-main-18]
]]
Need Help? 7 days a week: 7am to 10pm CT or call 1.800.227.7776 anytime
Share this article
Related Posts