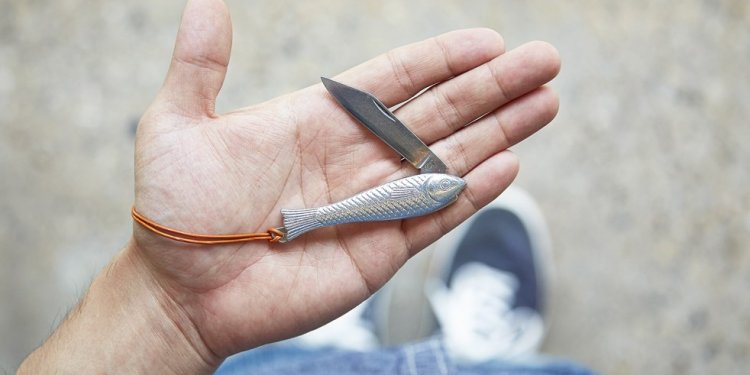 Best slim Pocket Knife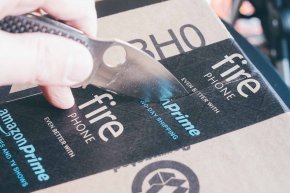 I've tested a lot of knives made to be carried every day, ranging for $10 to $400 in price. The best knife, when taking everything into consideration, is the Spyderco Sage 1. This is a classic design and made from excellent materials.
There is a lot to like about the Sage 1: it is made with S30V steel — one of the best pocket knife steels out there that offers excellent edge retention, ease of sharpening, and corrosion resistance. The Sage 1 also has a design that is mostly ambidextrous (only the locking mechanism is not ambidextrous, though a lefty like me can get used to it).
And it is lovely looking.
There are, however, a couple of flaws. I've found it much too large to carry in my pocket without it being clipped to the top of the pocket, and it is pricey ($110) if you are just getting started with knives. But the quality is fantastic.
Budget: The CRKT Drifter Titanium
This being Tools & Toys, we don't want to urge someone to buy something overly expensive if we can find other options, so let me introduce you to the wonderful CRKT Drifter Titanium.
The Drifter is a very inexpensive knife ($20), but that is not to say that it is a bad knife.
With knives the most expensive part is usually the quality of the steel used, so with the Drifter being under , we can guess where the savings is coming from. I won't dwell on this, but the Drifter uses 8Cr14MoV steel, which is an inexpensive Chinese steel.
Typically, knife steel works like this: cheaper steel is easier to sharpen and dulls faster; better steel is a bit harder to sharpen and dulls slower.
I've had this knife for quite some time and have been very happy with the edge retention and overall quality of the knife. For the price, it is most impressive.
The biggest bonus of the Drifter, aside from the price, is that it is a smaller knife and can easily be carried in the bottom of your pocket with little worry.
If you are new to knives and aren't sure, I would certainly snag the Drifter. It's a very nice knife and one that even knife enthusiasts can enjoy.
Break the Bank: Chris Reeve's Small Sebenza 21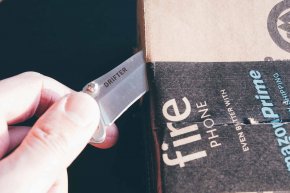 One last option I will throw out there is the heralded Chris Reeve's Small Sebenza 21. It is a budget busting 0, but it is one of the finest everyday carry knives on the market. It is the knife I carry every day and have carried every day for well over a year.
Around the House
One place where I use my knife more than anywhere else is around the house. I keep one stashed in the kitchen and another in the bedroom, and I find uses for them just about every day. Whether I am opening packages, breaking down boxes, or making quick box forts for the kids — a pocket knife is handy to have around the house.
Basically, the same Drifter as above, but with a lighter weight plastic handle, and a satin finish on the blade. It's lighter and slightly cheaper, so when it gets lost or improperly used by other adults in the house, it is no big deal.
Moreover, it is very discrete — it doesn't look flashy so people (read: kids) are less likely to notice it. Mostly, I just enjoy having such a light knife to use around the house.
In the Yard
When it comes to yard work, a pocket knife can come in extremely handy. I never go out to do yard work without one and often find myself trimming small branches, or cutting off sucklings in the spring and summer. I even find many uses while digging (cutting sod, or roots), or working with yard tools, for my pocket knife.
There are two things I look for in a good knife for yard work: durability and the ability to be able to open the knife with a gloved hand. A pocket knife will get very little use in your yard if you have to take your gloves off to use it.
To that end, I use the Spyderco SAGE 2 as my go-to when I am out in the yard. The all titanium body is tough, it has the same excellent steel as the SAGE 1, but it has two important features.
The large eyelet that is a signature for Spyderco makes the knife a breeze to open with either hand, gloves or no gloves. Even some clunky leather gloves I have open this knife just fine.
The lock is a frame lock instead of a lining lock in the SAGE 1. In practice, this means it is easier to close the knife with a glove on, as the locking mechanism is larger and easier to actuate with a glove on.
The SAGE 2 is a bit pricey ($155) — especially for a 'yard' knife — but I stand by the fact that it is an excellent knife, and many may prefer it for an everyday carry as well.
Budget: Blue River Zancudo
Of course I also have a budget pick to consider here as well. Allow me to introduce you to the Blue River Zancudo. Aside from having a pretty cool name, it is a very solid and inexpensive knife ($33).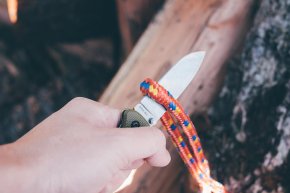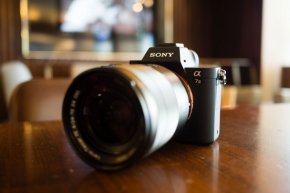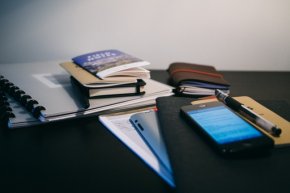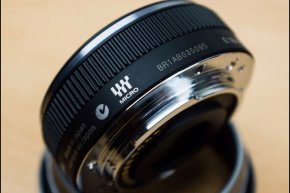 Share this article
Related Posts