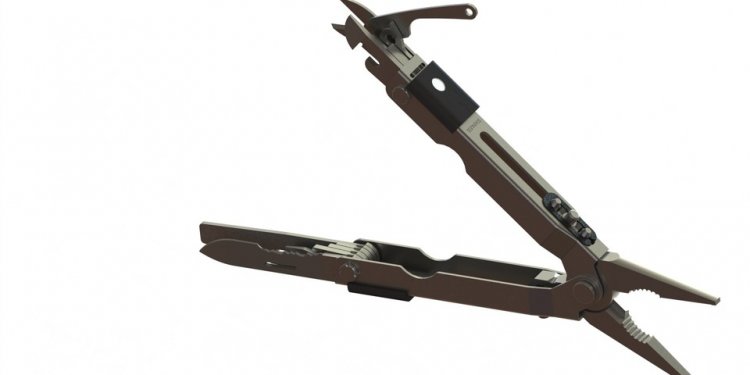 Gerber multi-tool holster
I have this one and 2 other Gerber's.
The T3 is the one that stays on my belt as often as possible.
The DET tool is my second choice...
If I had purchased what appears to be this Bear Grylls branded suspension, I would have returned it to the store.
The tool is solid but other than the pliers, it's mostly useless.
It's damn near impossible to get the blades and other implements out and even harder to unlock them and get them put away. The scissors are absolutely useless. The saw works great as long as you only want to cut twigs that are easily snapped, and while the knife blades are sharp, they're to small to be easily used.
Admittedly, the screwdrivers work slightly better than trying to twist a screw in with your fingernail, but they're nothing to get excited about.
In the 3 years that I've owned this tool, it's spent most of that time sitting in a drawer, and yet it still starting to show some signs of rust.
Save yourself the aggravation. There are MUCH better Gerber's out there. Buy one of those instead.
Awsome multi tool, terrible sheath falls apart within 2 months and Velcro is a horrible idea
I love this tool!! Has the perfect weight, tools are well thought out and easy to deploy in a hurry. Yes the sheath is something to be careful with, I had to pop rivet the belt strap back on but now I wear it everyday. Perhaps you could sell the sheath individually so everyone can replace it when it falls apart.
Tool great for my uses.
Sheath is crap.
Would be happy to pay extra for better sheath. Leather would be great.
Works pretty good, I like it
my firend has it and my firend love make things of wood and when he gets this he was quicker and beter then i try it and it blow my mind it has lots of tools in it, its sharp, and handl isrealy good for holding
i recomend this enywon who wont bear gerberswich army knife
save a few $$ get a suspension. you are just paying for the Bear Grylls name on the side.
I got the gerber suspension multi took and it's the exact same thing only with out the bear grylls name! Get the gerber suspension multi tool
so amazing i love this tool i used the wire cutter and it cuts almost any wire and the knives are so sharp
Amazing multi tool sheath haven't ripped yet but very impressed
I really like the multi tool, but the sheath belt loop ripped only after about a month of using it. Gotta figure out another way of carrying it.
i use my bear grylls multi tool for hiking or around the house. most of the tools work great. however, the scissors were the first to give out then the some tools started to loosen up. and I am not even a heavy user. no service center for gerber here in the philippines to avail of my warranty. hope you can help.
The sheath is terrible design and not practical. Hard to open tools quickly ... not as friendly as I thought it would. Bought it at Gander Mtn and they were all wrapped with no display models to preview.
Share this article
Related Posts