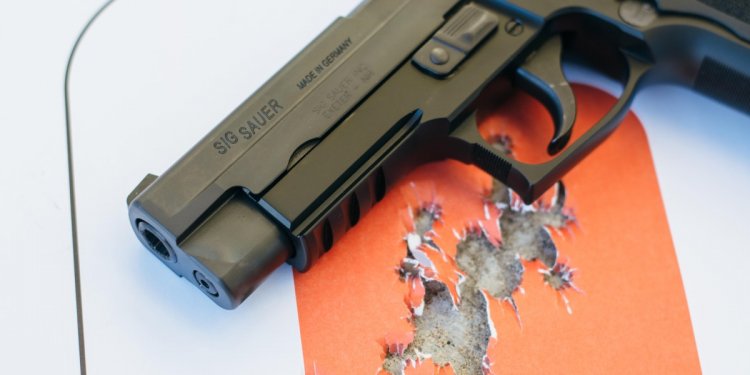 German made Handguns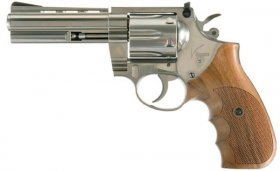 Korth Combat revolver.357 magnum caliber
Korth target revolver.22LR caliber
| | |
| --- | --- |
| Type | Double Action revolver |
| Caliber(s) | 3" (76mm), 4" (102mm), 5 1/4" (133mm), 6" (152mm) and 8" (205mm) |
| Cylinder capacity | 6 rounds |
Korth revolvers are produced on semi-custom, limited basis by Korth Waffen company in Germany. Willie Korth designed his own revolver action during late 1950s, and started to manufacture centerfire revolvers of his own design circa 1965. Korth revolvers represent top grade of European guns; made in very limited numbers and with great deal of precision machining and hand fitting, these revolvers command prices of several thousands of US dollars or Euros. In reward, their users get excellent accuracy, great durability and luxurious finish.
Over the time, Korth revolvers were made in a number of calibers and versions. Basic versions are Korth "Combat" (usually chambered in .38 Spl or .357 Magnum, with optional 9x19 cylinders and barrels 3 or 4 inches long), Korth "Sport" (basically similar to Combat but with longer barrels, also available in .22LR and .22WMR) and Korth "Target" (with adjustable orthopedic grips and target type sights).
Korth revolvers are slid frame, swing-open cylinder double action guns. Trigger is of proprietary design, with telescoped coil-type mainspring and complicated, precision made and tuned lockwork. Cylinder release lever is located next to the hammer, at the rear of the frame. Once opened, cylinders with crane could be easily removed from the frame by pressing an oval release button, located at the left side of the frame, below the cylinder. This allows for multiple cylinders for one gun, i.e. for shooting 9x19 Luger / Parabelum and .357 magnum ammunition from the same gun, with just the swap of the cylinder. Most Korth revolvers feature full-length ejector rod shroud and ventilated barrel rib. Sights are of adjustable type on al revolvers.
See also:
Share this article
Related Posts