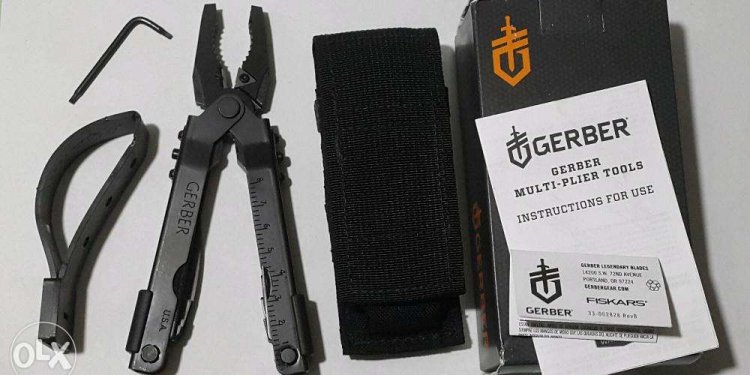 Multi Tools made in USA
Out here in Oregon, we're used to getting things done - you could call it our pioneering spirit. It's just how we do things. It's the reason Tim Leatherman built his first multi-purpose tool, and why Leatherman Tool Group has made a promise to our community to stay local. Why? Well, we're proud to support U.S. workers who are dedicated to the quality craftsmanship that goes into each of our original American multi-tools, just like our founder.
After spending his childhood in Oregon, Tim Leatherman stayed local and received his Bachelor of Science in Mechanical Engineering from Oregon State University. Time spent traveling abroad - which included staying at hostels and driving an untrustworthy $300 Fiat - convinced Tim of the need for a pliers based, multi-purpose tool. "I was carrying an old Boy Scout-type knife and used it for everything from slicing bread to making adjustments to the car. But I kept wishing I had a pair of pliers!"
Back home in the states, Tim set to work developing and patenting his idea. Shortly after his return he partnered with college friend Steve Berliner to continue building concepts and reaching out to potential prospects for sales. On July 5, 1983 Tim and Steve officially incorporated Leatherman Tool Group, Inc. based on a few simple, but fundamental principles: manufacture the highest quality products that deliver excellent value to the consumer, while providing good, living-wage jobs to the local workforce. It was in that same year, after nearly a decade of knocking on doors and perfecting his idea, that they sold the very first Pocket Survival Tool (PST). And as the story goes...the rest is history.
Thirty years later we're still going strong in the U.S. crafting the famous multi-tools and knives that can endure just about anything and come back to work tomorrow. Although Tim is now retired, his American spirit of ingenuity, innovation and quality craftsmanship still thrives in all of us. When asked about the company's devotion to quality, Tim always replies, "It has to be perfect; my name is on every tool."
At Leatherman, we're a group of fixers, outdoor enthusiasts, former service members, adventure seekers and just plain doers. And we know our products will stand the test of time because we count on them ourselves every day. Our mission is to inspire and prepare Leatherman owners for the expected - and unexpected - that inevitably will come their way. Every multi-tool and knife we ship out the door is crafted by one of the 700 Oregonians who call Leatherman a great place to work, and we stand behind our products with a no-questions-asked 25 year warranty.
We invite you to see firsthand where your Leatherman tool was crafted at one of our weekly tours, or view our timeline of tools right here on our website. We're proud to live and work in the USA and it shows in every multi-tool and knife we make. Leatherman. Leave nothing undone.
Share this article
Related Posts