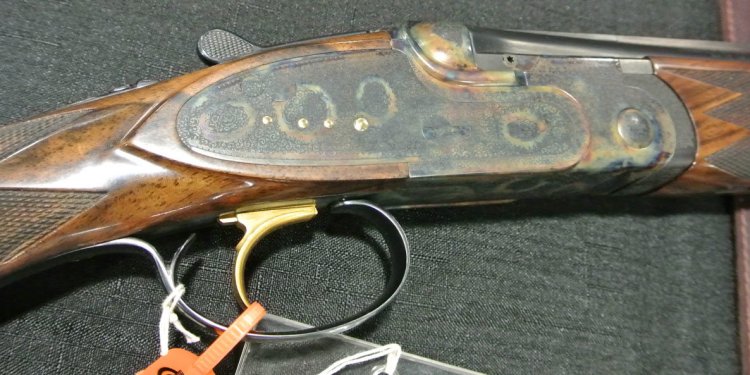 Connecticut gun Company
Connecticut is the seventh-largest producer of firearms in the country, with gun manufacturers currently accounting for just under 3, 000 direct jobs as well as the thousands of jobs supported through related industries — but thanks to the state's recent outlawing of 'high-capacity magazines' and an 'assault weapons'-ban expansion, that might be set to change. Last month, we already learned of PTR Industries' announcement of their pending relocation from Connecticut after the state banned many of their products, and the NYT reported this week that they're not the only ones:
In a state desperate to maintain and revive its industrial base, Mark Malkowski thinks he should be getting gold stars.
He started a manufacturing company at age 25, and in 10 years built it into an industry leader, with 200 employees, that sells 6, 000 of its products every month at roughly $1, 000 each. The company, Stag Arms, is currently almost a year behind in fulfilling orders. …
The bitter battle over new gun laws in Connecticut has passed. But two months later, gunmakers like Mr. Malkowski are still weighing their options, including moving from a state long thought of as a cradle of the American gun industry. Meanwhile, supporters of the legislation are balancing their desire to limit guns with the jobs and taxes that the gun industry provides in a country where 300 million guns are in circulation and 5 million are manufactured each year.
One of the most galling parts about the whole thing, of course, is that the state seems to want to be able to both have their cake and eat it, too: The new gun-control laws did not restrict gun manufacturing in Connecticut, but merely the ability of those businesses to sell and distribute what they manufacture in the state — but they sure would like for those jobs to stick around!
The disparities can look awkward. Connecticut lawmakers have been pushing to create a national park at the historic former site of the Colt's firearms plant in Hartford — while pushing for sweeping gun legislation. And many gun opponents say they hope the gun manufacturers remain in Connecticut even if the products they produce are banned there.
Ron Pinciaro, executive director of an anti-gun group, Connecticut Against Gun Violence, said he would not want to see Connecticut employees hurt because of the vote.
"I wish they would stay here, " he said, "and I don't really see that as being contradictory." …
"I think companies will continue to leave Connecticut both because it's a terrible place to be a manufacturer and because of the political environment, " said Lawrence G. Keane, senior vice president and general counsel of the shooting sports foundation. "It's completely hypocritical to say you can stay and make your products, but they're so dangerous your employees can't buy them."
No kidding. The firearms industry, of course, is hardly a special case — if Connecticut and other such states want to keep introducing more onerous regulations and taxes that keep making it tougher for businesses to feel economically secure and stay competitive, then they better be ready to pay the price.
Related Posts:
Share this article
Related Posts