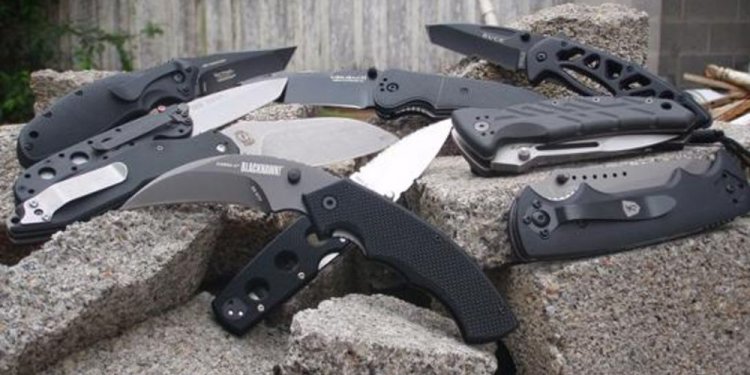 Best Knife brands Tactical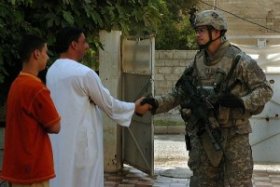 Are you a soldier looking for a nice tactical knife to attach to your belt? Or, are you a knife enthusiast looking for a wicked fighting knife to add to your collection? Look no further. This article will discuss the top 3 best-selling fighting knives ever made. These are knives used by actual soldiers and marines in combat. The difference between these knives versus other "fighting knives" is that they are field tested. Yes, that crazy shaped knife you seen online that is labeled a combat knife is not really field testing–maybe in the designer's fantasy.
Do you want a REAL fighting knife or a poser fighting knife? Only real fighting knives are listed below.
What to Look for in a Fighting Knife
First off, you should make sure that the knife you are buying complies to uniform standards. You don't want to buy a slick knife to find out that your First Sergeant won't allow you to carry it. If you happened to purchase a knife that is a no-go, you can always carry it around in your pocket instead of on your belt–if no one can see it, it is OK.
You can get a fixed blade or a folding blade knife but drawing a fixed blade knife is always faster than a folder. Also, since you can attach your knife to your webbing, it just makes more sense to get a fixed blade–you can get some really long fixed blades whereas folders are limited in blade length.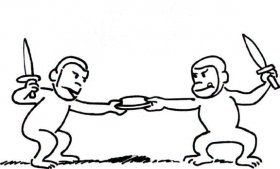 Many people wonder about what steel they should pick for a combat knife. You have basically three options: stainless steel, carbon steel, or a hybrid. Stainless steel is soft and dulls easily. It also allows you to sharpen it easily and it can withstand a lot of abuse without cracking. Carbon steel holds an edge for a very long time but can chip under heavy use. It also rusts much faster than stainless steel. There are also high carbon stainless steels that gives you the best of both worlds. The only downside to this is that it is more costly than the other two choices.
The sheath of the knife is very important as well. A poor sheath is dangerous. You can cut yourself reaching for your knife or, even worse, lose your knife during a march. You can go for the classic leather sheath or a synthetic sheath. The leather ones are quite slick but won't do well in high moisture climates. The synthetic sheaths are cool but the quality varies a lot. Some synthetic sheaths just suck and are basically nylon. Others are hard plastic that really adds value to the knife.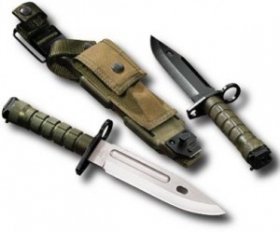 How long should a fighting knife be? It should be longer than 3 inches (the length of a pocket knife) and less than 12 inches (the length of a bowie). Longer knives are good for getting hard work done because the length gives you leverage. Smaller knives are better for detailed work.
The M9 Bayonet
This is the classic government issued bayonet that attaches to a M16 or M4. Anyone who has been thrown the bayonet course at basic training is familiar with this knife. However, what you may not have noticed is that the ones you use in training suck. Most are old, rusted, and dull. If you get your hands on a new M9, you will see that these knives ROCK.
Not only can you attach it to your AR-15 or Mossberg 590, you can also use the sheath as a great attachment to any MOLLE gear or your belt. It blends right in with your uniform as well.
Now, this knife was designed to be a work horse and it is that; however, it is made of 420 stainless steel. This is good if you hand sharpen a knife once a month. The reason why the Army decided to use 420 stainless was because carbon steel is too brittle for bayonet use. Also, the sharpness doesn't really matter for bayonetting since the primary action is stabbing, not slashing.
Another thing I dislike about this knife is that it the $100 MSRP. If you don't know, the government buys this knife too and that is what drove the price up. I don't think the M9 is worth that much money compared to other knives on the market. For $100, you can buy some really awesome knives. However, if you own an AR15, get this knife since it is one killer attachment!
The Ka-Bar USMC Knife
This is the original Ka-Bar design that was issued since WWII. It features a 7 inch blade with a full tang leather handle. These knives have been around for ages and are respected by anyone in the military. There are stories of fathers passing on their Ka-bar to their sons and, all these years later, the Ka-bar still cuts like new.
The Ka-bar comes with a very nice leather sheath that has the USMC stamp right on it. The sheath has a belt loop. The sheath compliments the knife very well in my opinion because the leather of the sheath matches the leather of the handle.
Share this article
Related Posts