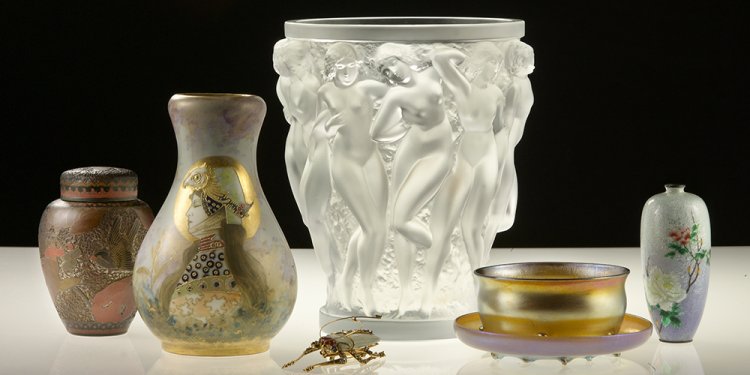 Antiques Dealers
When you look around the room at a Wedgwood symposium or Fine Ceramics auction, you won't see too many young faces. Of course young collectors exist, but they are certainly a dwindling group in so many areas of the antiques market today. I wrote about this phenomenon in my blog post, Where are all the Young Collectors?
The lack of young antique dealers is just as large of a concern for those of us in the business. I grew up in the antique business, and in the early 1970s, I was part of a shop that included my father and brother. In those days, generational antique businesses were quite common, with fathers and mothers, or parents and sons and daughters, working together under the same roof. Many of the successful names in the business today honed their skills under the tutelage of their parents. Unfortunately, these days it seems as if the baton is being passed on less and less.
Dealers are the heart of the antiques business, the cheerleaders, and the energy that keeps the whole system flowing. They cultivate collectors. They hunt at all hours of the day and night, in the four corners of the globe, at auctions, flea markets, antique shows, shops, and online for treasures at the right price.
Dealing in antiques is a challenging yet rewarding profession. You work for yourself, set your own hours, and create your own challenges. The adventures are endless and it's very social. Dealers have always bought from one another believing there's still the "room" in an item to turn a profit. Have you heard the old joke about two antique dealers and one item on a deserted island? They kept each other in business for years.
All joking aside, one would think that this type of business would be very attractive to the younger generations. The advent of new technology, including online databases and social networks, has added a new dimension to the field, and of course it's still all about the thrill of the hunt.
So where are the twenty-somethings? Why are dealers dwindling in numbers?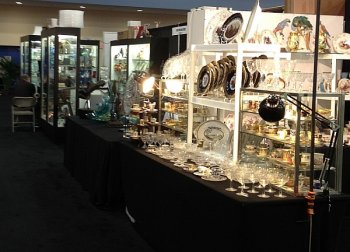 I welcome your comments as well, but first here are a few of my thoughts. For one, it's more difficult to be a dealer in today's market. Back in the 70s shops were thriving, shows had a tremendous amount of energy (many with lines extending around the block before the first day opening), and goods seemed more plentiful. People seemed to have more expendable income and there were collectors out there interested in practically everything.
Today, many dealers I know have either given up their shops or sit in the shop and do their business on the internet with the occasional weekend consumer browsing through. Success in shows isn't what it used to be and the traffic at many shows has slowed considerably. Collectors are at a more advanced level of collecting, making it harder for dealers to find material they want. The business needs young collectors to keep the momentum going, but these young buyers are few and far between.
Young people who may be interested in dealing in antiques but who didn't grow up in a family business may run into issues. First, where does their knowledge of what to buy and sell come from? Second, will they have the capital to invest in starting their own business?
It takes a sizable amount of capital to jump into the business with both feet, and the risk of buying something that might not sell is always a concern. Young people who recently graduated from college typically carry loans that they'll be repaying for ten to fifteen years after they've graduated. Certainly working for a seasoned antique dealer or in an auction house for several years or longer might be today's dealer "college." With this type of on-the-job experience, a young dealer can acquire knowledge, observe trends, learn the values of the trade, and create relationships with established dealers and collectors.
Young dealers are the future of the business and those of us who are veterans in the antiques professions should encourage the twenty, thirty and forty-somethings we encounter.
Share this article
Related Posts