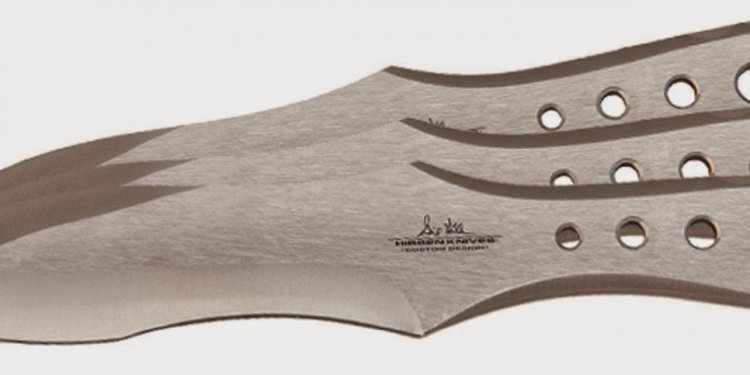 Gil Hibben Throwing Knife
There's nothing easy about flinging 12-inch knives at a distant bullseye, which is why top-quality equipment is crucial for novice or professional knife throwers. Few throwers beat the quality of this set of throwing knives from Hibben.
The three knives, each a solid piece of 420 stainless steel, have an outstanding balance and weight that'll give you accurate throwing every single time. Also, the ergonomic design allows for variations in your technique.
These knives are great for beginners, but even professional throwers swoon over this set. An inscription on the 6.5-inch double-edged blade marks the approval of the International Knife Throwers Hall of Fame, so it's no joke.
In case you're not familiar with Gil Hibben, the custom knifemaker carries a long history of respected designs and a strong reputation as someone with an eye for both functionality and flair. Bear in mind, this is the same guy who made his first Bowie knife at 15 out of some scrap metal and designed knives for a few of the Rambo movies.
• Competition grade set of three knives
• Includes 18" x 18" paper competition target
• There is an inscription on the blade that says Inernational Knife Throwers Hall of Fame.
Specifications
Blade Length
6.50 inches
Blade Material
Stainless Steel (420)
Sheath Material
Leather
Blade Edge
Plain
Point
Spear Point
Handle Material
Stainless Steel
Total Length
12.125 inches
Blade Color
Silver/Gray
Sheath Included
Yes
Knife Type
Fixed Blade
Knife Weight
10.4 ounces
Handle Color
Knives Included
Share this article
Related Posts