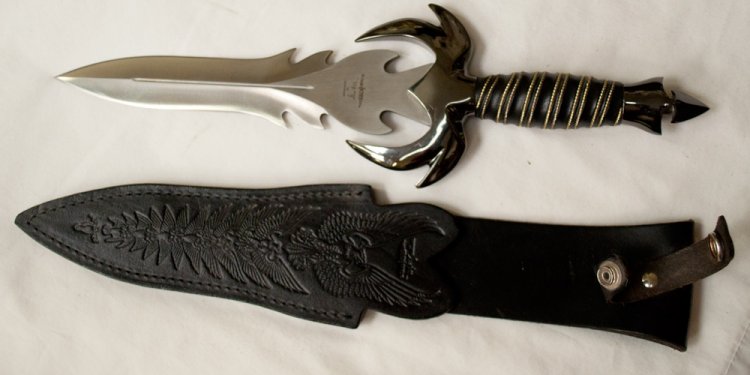 Gil Hibben Knives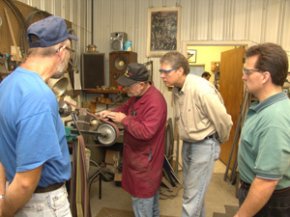 Learn to make knives with master knifemaker Gil Hibben in his own shop in LaGrange, KY. In this comprehensive 5-day class, you will receive Gil's personal one-on-one instruction to make one complete knife, including a leather sheath, from start to finish and the knife is yours to keep and treasure always!
Tap into Gil's vast knowledge of metalsmithing and knifemaking developed over 60 years of making beautiful and functional hand-made knives that are sought by collectors all over the world. Don't miss this incredible opportunity to learn from the master!
You will come away with a unique one-of-a-kind knife and the knowledge and experience that only Gil Hibben can provide.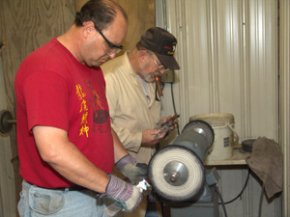 Student Knife made in one of Gil's classes.
The classes will be limited to only FOUR students per session, which will allow for a lot of individual attention. The classes will be held for five consecutive days, Monday-Friday, from 9:00 am to 5:30 pm. I will take you through the entire knife making process which includes design, operating a metal cutting band saw, grinding, heat treating, polishing, making the guard and pommel, shaping handles, and finishing with making a sheath and final sharpening.
We will even have a reception and dinner at my home where we can relax and get to know each other.
The classes will be held in my shop in LaGrange, KY. LaGrange is approximately 22 miles from downtown Louisville, Kentucky. There are four motels within five minutes of my shop, and they are very reasonably priced. Click HERE for locations of area hotels. There are also several Restaurants in the same area.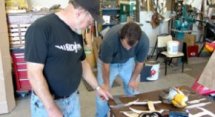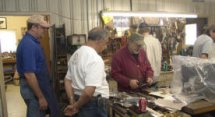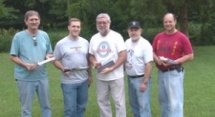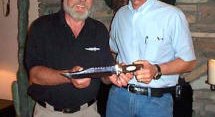 Share this article
Related Posts