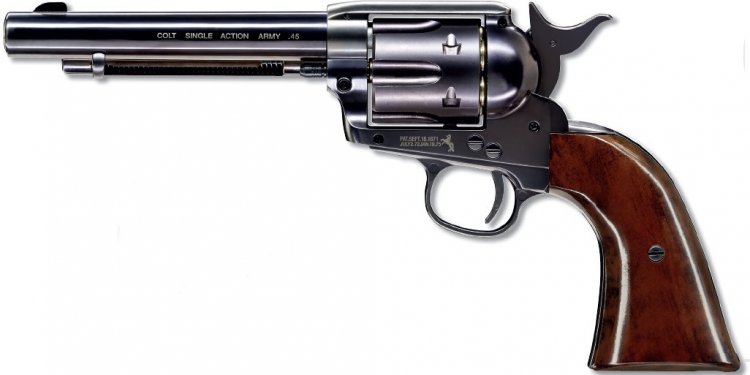 Colt 45 UK
With its slightly chipped red grip and retro look, it could be the hand control for a Scalextric set or games console.
In fact, the device seen here for the first time is the trigger to Britain's nuclear deterrent, a button that when pressed could destroy hundreds of thousands of lives.
It is in the hand of Lieutenant Commander Woods, the weapons engineer officer on HMS Vigilant, one of four Vanguard class submarines that carries up to eight Trident missiles armed with nuclear warheads.
Red trigger: Weapons Engineer Woods holds a device on HMS Vigilant that would be used in the final stage of a nuclear missile launch
Handheld: The Weapons Engineer Officers Tactical Trigger is pictured on one of the UK's four nuclear warhead-carrying submarines
Vanguard Class submarine: HMS Vigilant is pictured at HM Naval Base Clyde near Glasgow today as it was opened to the media
The box: Daniel Martyn Commanding Officer of HMS Vigilant next to a safe that contains the Prime Minister's last resort instructions
Secure stowage: The safe is pictured on board HMS Vigilant at HM Naval Base Clyde, also known as Faslane, ahead of Mr Fallon's visit
The 38-year-old father of three has spent 16 years training for the moment when Vigilant's commanding officer, Commander Dan Martyn, utters the words 'missiles for strategic launch'.
When that order is given, Lt Cdr Woods will have no idea of his location, what is happening in the world, or what the target is. But he knows that he will hold the grip – modelled on a Colt 45 Peacemaker handgun – and press the trigger without hesitation.
Speaking yesterday for the first time about his role, Lt Cdr Woods, whose first name cannot be given, said: 'It is a combination of an honour and a burden. Knowing what could be on your hands is obviously a heavy load to deal with, but at the same time, our political masters trust us to deliver the deterrent.'
Asked if he was ready to press the trigger, Lt Cdr Woods said: 'Ultimately, yes. We have to act on the orders of our political lords and masters.
'When we are at sea, we don't know the whole story and we have to trust that they know what they are doing.
'If we are in the position of launching it, then ultimately deterrence has failed. It is important that no one person on board the submarine has the ability to control and launch on their own. He [the commanding officer] has part of the jigsaw puzzle, I have the other half.'
Taking a look: Defence Secretary Michael Fallon (right) with Daniel Martyn (front centre), Commanding Officer of HMS Vigilant and Rear Admiral of Submarines, and Assistant Chief of Naval Staff John Weale (front left) walk together during a visit to HMS Vigilant today
Submarine tour: Defence Secretary Michael Fallon (centre) with Daniel Martyn (left) Commanding Officer of HMS Vigilant and Rear Admiral of Submarines and Assistant Chief of Naval Staff John Weale (right) during a visit to Vanguard-class submarine HMS Vigilant
Trailblazer: Lieutenant Alexandra Olsson, who is the UK's first female submariner, in the control room on board HMS Vigilant
In the hotseat: Lt Olsson said she was inspired to serve on submarines after childhood visits to see HMS Onyx in Birkenhead
Fifa time: Men play a PlayStation football match between Borussia Mönchengladbach and Borussia Dortmund in the Junior Rates' Mess
Walking through: Strategic Missile Officer Lt Benson in the missiles compartment that can house up to 16 Trident 2 D5 nuclear missiles
Armed: Lieutenant Benson and WOZ Firth in the missile compartments on HMS Vigilant submarine on January 20, 2016 in Rhu, Scotland
Preparation: Navy members respond to a simulated fire in a Vanguard Class submarine control room simulator at a training facility
Lt Cdr Woods and his deputy are the only two with access to the safe that houses the trigger. It is taken out every time they are on duty, which might explain why it looks a little battered despite never being used.
Share this article
Related Posts