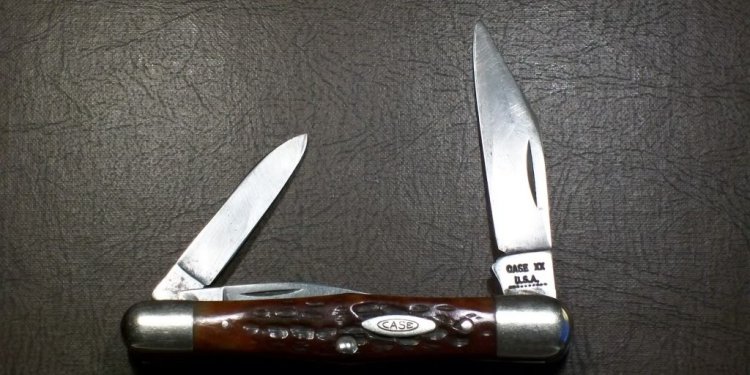 Collecting Case Knives
What is your Collection for? Profit Gain [investment] when sold after a period of time, Left as a Legacy after you pass a way to son or daughter or just the beauty of them all. Or maybe all of the above.Case 101 Chapter 1 follows.
My take on Case XX knives the most inportant is PRICE.
A- Pick a pattern to collect - the Case Tiny TexasToothpick is by far the most popular, others include stockman, saddlehorn, congress, gunstock, tiny trapper, trapper, peanut and a host of others.
B - What do you want to collect?The following is a guide based upon availability and price lowest to highest.
1- Case Standard Product -unlimited production Example Case jade bone series produced from 2003 - 2006
2 -Case First Production Run Usually Pertains to Case Standard Product Usually 1/250 but could be any Number, First Production Run Long Tailed C etch on Blade or on Right Bolister.
3 - Case Limited Edition 1/2500 or 1/3000 with Limited Edition Blade Etch.Tru-Sharp Surgical Steel Blades
4 - Case Special Factory Runs Usually 1/1000, 1/750 or 1/500 or any Number in between most have standard Case Oval Millinenium Shield
5 - Case Special Factory Orders or SFO's [ ordered by dealers some are even designed by dealers] 1/100, 1/250, 1/300, 1/500 etc. [these are sought after due to low quanties produced and their uniqueness ] the most common Shield is the XX Bow Tie or the Round XX Shield but there are other variations.
6 - Case Special Factory Order Usually Produced 1/25, 1/50, 1/100 1/200 these knives have Scrolled Bolisters, Special Shields or Blade Etch and are Numbered ie: #20 of 100, 120 of 200 etc. Always has 9 before Case item number.
Share this article
Related Posts