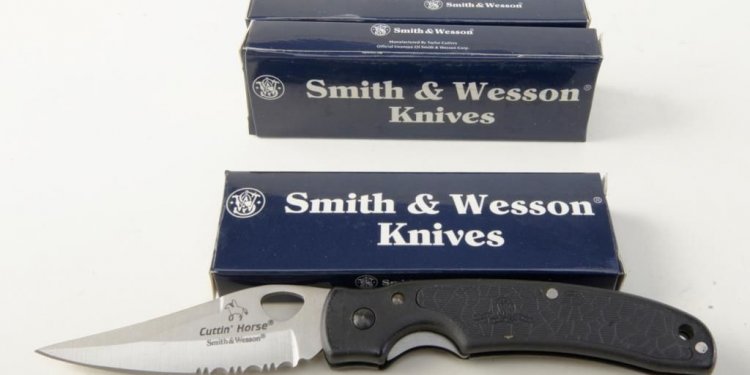 Case collector Knives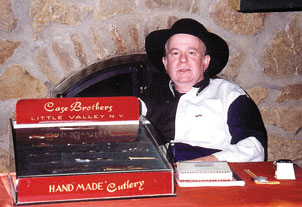 Throughout its history, Case has created a countless number of knives, which can leave the beginning collector wondering just what to collect and where to begin. A recent conversation with renowned Case collector, Bob Wurzelbacher, shared with us his wonderful insight. Bob says a new collector should, "focus, focus, focus." With so many options, Bob advises to start with something that really catches your eye and pleases you, whether it is a specific handle material or specific pattern. Decide what you want to collect and stick to it for a while.
Pick Your Pattern
If you should decide to collect a particular pattern you have many choices. There are the Trapper, Canoe, Stockman, Whittler, Muskrat, Peanut, Texas Toothpick, Elephant Toe (yes, this is a knife pattern), Sowbelly, Gunstock, Congress, Barlow, Copperhead, and the list goes on and on. Many of the patterns come in several different sizes. The possibilities are almost endless, which is the main reason why Bob suggests that the new collector must be focused to avoid feeling overwhelmed.
New Patterns Make Great Starting Places
Some of the recent Case pattern introductions have become hot collectables.
The RussLock (953L) introduced in 2000, is a favorite among many collectors. One reason may be that it was the last design by legendary knife maker Tommy Hart. The Mini-Folding Hunter (165) has turned many heads, and others have been taken by the Baby Butterbean (132). Case has introduced two CopperLock knives in the last few years, the CopperLock (549L) and the Mini-CopperLock (749L). One of the biggest advantages of collecting newer patterns is that you have more of an opportunity of having a "complete" collection. Collecting newer patterns means that you don't have to search through the last 100+ years to find a particular knife for your collection.
Other new patterns include:
Small Saddlehorn (110)
Mid-Folding Hunter (65LC)
Small Congress (68)
Baby Doc w/Spatula (82SP)
Handle Your Passion
While some collectors concentrate on certain knife patterns, others concentrate on handle materials. Many choose to collect Yellow handled knives or Black handled knives. There are also Appaloosa Bone handles, and many various bone handles with different types of jigging patterns. Those who can afford it, like to collect Mother-of-Pearl handled knives. Stag handled knives are also big collectables, especially since and embargo on Stag made it even more rare. Old Green Bone knives are very collectable, as are some of the Old Red Bone handled knives. These types of handle materials and jigging are endless, so you have a wide variety to choose from.
Show Time
If you attend a knife show or swap meet, enjoy all the many offerings but remember what you've decided to collect and try to focus your purchases on those knives. Bob suggests keeping a list of all the knives you desire to obtain. You can compile your list by checking out the knife offerings on the Case website, the Case catalog or one of the many fine books available on knife collecting.
Have Fun & Enjoy
Although there are plenty of things to keep in mind as you become a Case collector, the most important thing to remember is to have fun and enjoy it. A person can have a wonderful time attending knife shows or gun shows, joining knife clubs, attending swap meets, and by just talking to folks who share the enthusiasm for Case knives.
See also:
Share this article
Related Posts