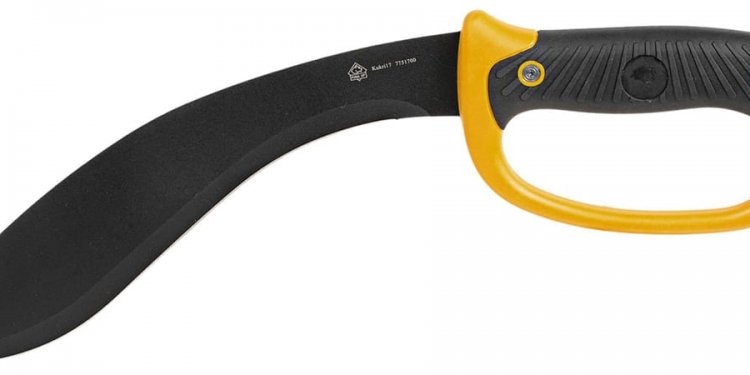 Spyderco 8cr13mov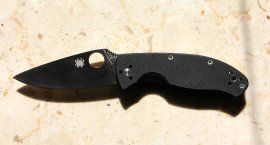 I've been looking for a new EDC to carry out basic everyday tasks like opening packages, removing tags, pretty simple things. I knew I wanted a mid-sized Spyderco knife that had a reasonable price, so I went for the Spyderco Tenacious.
Here's what I think of it.
First impressions
With an overall length of 7.76 inches and a weight of 4.1 ounces, I found this knife a bit larger yet lighter than expected. The construction on this knife is nice and tight. There is no blade play whatsoever. I've heard some complaints about the Tenacious being difficult to open, but the blade on this knife engages smoothly and effortlessly with a nice snap.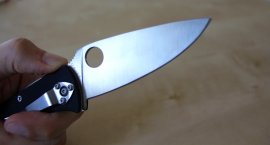 Blade
The blade is 3.39 inches long and .118 inches thick. It's a good blade thickness for more nuanced jobs, but there is added strength from the thicker spine. There is also some nice jimping—small indentations at the bottom of the spine—which gives better control. The blade has a flat grind leaf shape and a good-sized belly for efficient slicing.
Some other features on the blade include two Spyderco notables. The first is the recognizable Spyderco logo, which is nicely etched into the blade.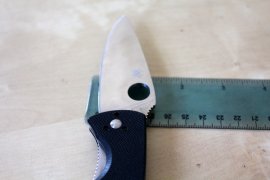 The other is Spyderco's trademark round hole that takes the place of the thumb stub. Some people complain about it, but I find the hole comfortable and perfectly placed. It allows for easy one-handed opening without putting pressure on one point of your thumb.
While I love the round hole, it causes a hump at the top of the blade, which makes the closed knife wider than I expected. The knife's about 1.7 inches wide when closed.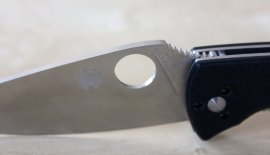 Although it's not too much of an issue when opened, it stands out when closed.
Finally, I opted for the straight edge, but you can also get serrated and partially serrated.
Steel
I've read some polarizing accounts with the Spyderco Tenacious steel. The 8Cr13MoV of the Tenacious is pretty good quality, though it is one of the reasons the knife is so inexpensive. 8Cr13MoV steel is slightly better than AUS-8, and the most notable aspect is its hardness. The Chinese steel of this knife is only adequate for edge retention, but it depends on what you're using it for, of course.
Share this article
Related Posts