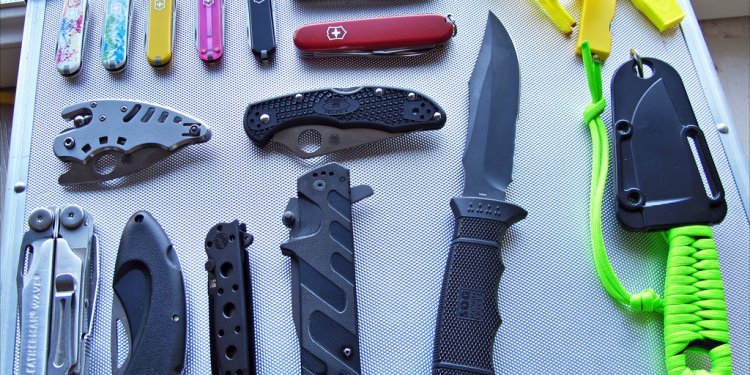 Best Spyderco folder
Farid Mehr is a British custom knifemaker best known for his heavy-duty, hard-use knives. His first collaboration with Spyderco, the K2, is a generously sized folding knife that definitely supports the designer's reputation. Just shy of 10 inches (254mm) overall, it features a 4.53-inch (115mm) blade ground from CPM® 10V®—the first high-vanadium tool steel made using Crucible® steel's Powder Metallurgy process. CPM 10V's toughness and machining characteristics are comparable to D2 and M2, but it's impressive 9.75% vanadium content gives it extreme wear resistance. In a knife blade, this translates to superior edge retention—a highly desirable quality for a hard-use folder.
To balance the strength of its broad Bowie-style blade, the K2 features a full-flat grind that tapers over its entire width to a keen PlainEdge™ cutting edge. The blade's spine is also precisely radiused near the handle to provide a comfortable bearing point for the thumb and a Trademark Round Hole™ ensures positive one-handed opening.
The K2's handle is also a study in strength. It consists of two extremely stout scales machined from solid titanium. The reverse scale forms the foundation of the knife's sturdy Reeve Integral Lock (R.I.L.) and faithfully includes Farid's signature serpentine cut on the lock bar. A stainless steel pocket clip attached near the pivot pin supports convenient right-side, tip-down carry.
Spyderco's K2 combines the durability and heft that characterize Farid Mehr's custom knives with the refined details that define Spyderco's commitment to reliable high performance.
Overall Length
9.99" (254 mm)
Blade Length
4.54" (115 mm)
Steel
CPM 10V
Closed Length
5.45" (138 mm)
Edge Length
4.25" (108 mm)
Weight
6.2 oz (176 g)
Blade Thickness
0.138" (3.5 mm)
Handle
Share this article
Related Posts