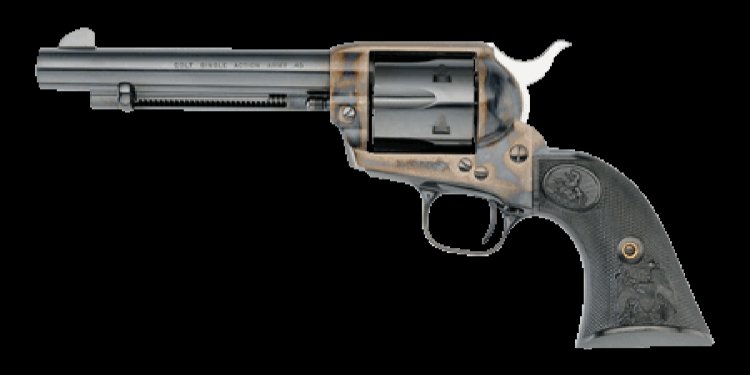 Colt Manufacturing News
The new and improved Colt is determined to put its financial troubles in the past, and the key to success will be the iconic brand's consumer firearms.
Colt filed for Chapter 11 protection in June, its second bankruptcy in 23 years, after suffering from the loss of military contracts and largely missing out on rapid growth in the commercial market. The company officially exited bankruptcy on Jan. 13, saying it had reduced its debt by $200 million and had more cash on hand.
Now Colt is on a mission to become a bigger player in the industry. Demand appears to be at an all-time high, as U.S. background checks hit another record of 23.1 million in 2015, according to the FBI. Colt expects the commercial firearms business—in other words, consumer sales—to exceed $11 billion in 2016. That all bodes well for Colt, which is looking to bolster its own sales and limit its reliance on government contracts.
"Colt is becoming a much more balanced company, " Paul Spitale, Colt's senior vice president of commercial business, told FOXBusiness.com. "It's a pretty even split between government business and commercial business."
He added, "Over time, you're going to find the commercial business becoming a larger part of our portfolio."
Focus on Consumers
Continue Reading Below
Spitale said it was clear that Colt needed to become more customer-centric. The West Hartford, Conn.-based gun maker is known for its 1911 pistols and AR-15 rifles, both of which are popular platforms. Still, many products in the Colt lineup did not resonate with consumers.
Colt is taking the pulse of consumers at this week's Shooting, Hunting and Outdoor Trade Show in Las Vegas, where guns, hunting gear and tactical accessories are on display. Earlier this month, Colt announced several new models for 2016 such as the Colt Competition Pistol, which borrows a durable dual spring system used in the company's M45A1 Close Quarter Battle Pistol developed for the Marine Corps. Also new is the Expanse M4, an AR-15 at a lower price point for Colt. The Expanse M4 has a suggested retail price of $699.
The AR-15 will continue to be important to Colt's military and law enforcement business as well. In fact, Colt and FN Herstal's U.S. subsidiary were awarded a $212 million contract in September to produce M4 and M4A1 rifles for the military. M45 pistols are going to the Marine Corps, too.
Modern sporting rifles like the AR-15 platform have gained popularity among consumers, but they remain a small segment in the industry overall. Colt will concentrate on other areas to lift its commercial business. Spitale noted that shotguns and handguns are bigger sellers, while two of the most populated states, New York and California, are much more restrictive on MSRs.
"We are going to continue to participate in those areas because we are well positioned, and we've been supporting our troops with the M4 for quite some time. But if you look at our new products, most are in the handgun area and other platforms, " Spitale said.
Another new addition to Colt's stable of products, the Lightweight Commander, is a 1911 pistol designed for concealed carry.
Gun Sales on Fire
Rival firearm manufacturers have been carried by a wave of demand amid a greater threat of gun-control regulations. Based on FBI data, background checks rose 15% between 2014 and 2015, and last year's figure is nearly double the number of checks run in 2008, the last full year before President Barack Obama entered the White House.
Share this article
Related Posts