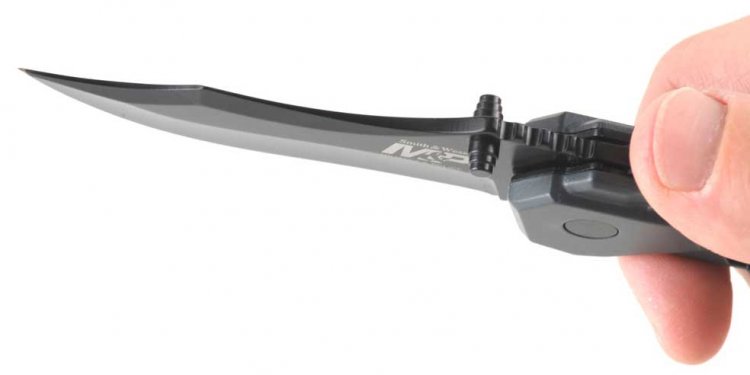 Pocket Knife Brands names
Many of our production processes and equipment here at Great Eastern Cutlery are the same or very similar to those used in the cutlery factories of 75 years ago. We continually strive to make our pocket knives reminiscent of that era, an improbable task without the use of bygone manufacturing, but also, a bygone terminology. Just as with all other types of manufacturing, there are names and terms specifically used in the cutlery industry. We use it here at Great Eastern Cutlery on an everyday basis. This terminology from 100 years ago was conveyed by highly skilled cutlers from one cutlery company to another throughout their careers. But in the 21st century, skilled cutlery workers are nearly nonexistent, and there are no trade schools for cutlery manufacturing, so new employees here at Great Eastern Cutlery have the difficult task of not only learning the manufacturing process but also the terminology.
The Knife Makers Who Went West by Harvey Platts is an excellent book to read about the cutlery manufacturing history in the United States. The book follows the lives of four generations of the Platts family in the cutlery industry. A portion of that book that includes pocket knife assembly diagrams and terminology handed down through generations is copied below. We use the same terminology here at Great Eastern Cutlery.
POCKET KNIVES AND SHEATH KNIVES
Knife collectors have always been interested in knife terminology because it is essential to meaningful communication about knives. Most terms and expressions currently in use in this country can be traced back to English knife makers. It is in the nature and the character of the product that these old traditional terms have survived down through the years and continue in common use today. Quality standards have been passed along in the same manner.
The badges of quality in cutlery have a long tradition and are based on many of the old hand skills. Just as the quality standards were passed from cutler to apprentice by example and word of mouth, so too were the knife terms we know today.
KNIFE TERM GLOSSARY
Back
The edge portion of a single edge blade opposite from the sharpened edge. The back of a knife or knife handle is that portion that lines up with the back of the blade.
Back Square
The portion of a pocket knife tang that meets the end of the spring, causing outward rotation of the blade to stop. Sometimes called the run-up. The "kick" of the tang performs the same function when a pocket knife is closed.
Bare Head
A pocket knife without bolsters on the cap end.
Blade Walk
The portion of a pocket knife spring along which the end of the blade tang moves during the opening and closing movement.
Share this article
Related Posts