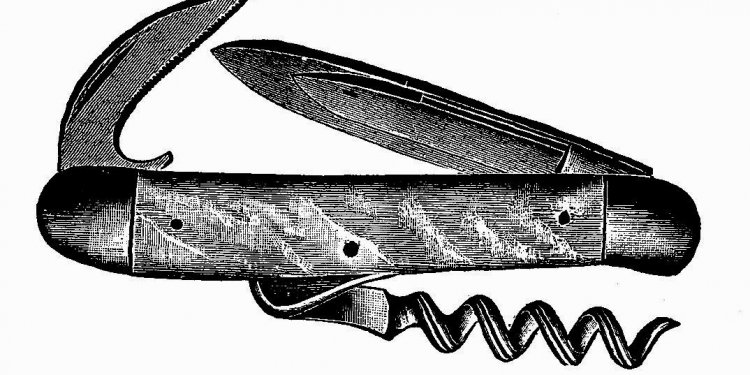 Pocket Knife images
Sometimes you don't need Excalibur, Glamdring, or Rhindon to get the job done. Sometimes, all you need is a tiny extension of your reach. Maybe like a claw.
With the new Supertexta Damascus Pocket Knife, you can snag your prey in style. It is one of our most beautiful knives, featuring a bright and colorful rainbow pattern on Damascus steel. At just over 1 3/4" long, the blade is the perfect length for filleting fish or removing the scales from dragons.
The handle is crafted from natural abalone, and includes a liner lock so that the blade won't close on your hand as you work. Always a plus.
Product Specifications
Iris Damascus Knife with Titanium Heat-Treatment
Allows you to remove dragon scales or fillet a fish
Beautiful rainbow pattern on the blade
Perfect for the dragon hunter or knife collector on your holiday gift list
Liner lock
Handcrafted
Materials:
Blade: VG-10 Damascus steel
Handle: Natural abalone
Hardness: 58-60 HRC
Dimensions:
Blade length: 1.8"
Blade thickness: 0.1" (2.1mm)
Total Length: 4.4"
Weight: 3 1/2 oz.
PRODUCT DISCLAIMER: These products are not intended for any unlawful purpose as defined by applicable local, county, state, and federal laws. By agreeing herein, purchaser acknowledges that he/she is 18 years of age or older. Purchaser also acknowledges that he/she is permitted to purchase this product pursuant to his local, county, state, and federal laws.
Share this article
Related Posts