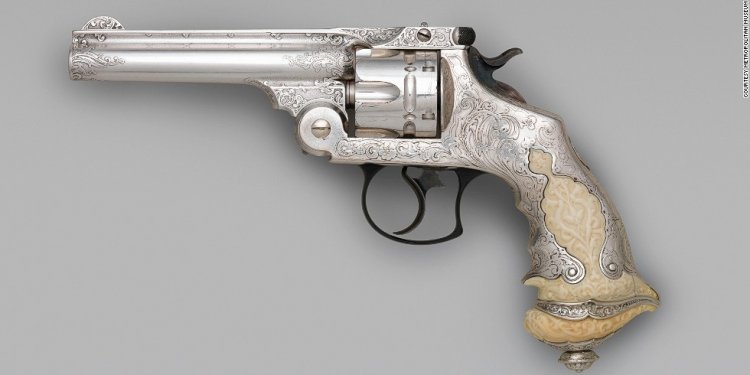 Rarest gun in the world
Guns can carry a kind of historical value that's almost unrivaled in terms of memorabilia. To many people, a present-day gun is an ugly thing, but one from the past can be utterly romantic – after all, what's history without romance? Tragedy, death and violence — all these almost cinematic characteristics of bygone days — are fulfilled by gunfire. War and conflict underscores epochs, but single shots punctuate the end of eras, and when they do their deliverers become relics that, coupled with their titillating aura of violence, make collectors swoon.
But only certain types of guns tend to attain that kind of significance. An assault rifle, for example, though far deadlier than any handgun, will forever symbolize widespread violence and endemic warfare. Its barrage of bullets is more likely to kill hundreds than an individual (which, as Stalin infamously quipped, is a statistic – not a tragedy). A Colt .45 revolving pistol on the other hand, with its concealed carry and single-shot firing mechanism, can express a singular purpose in a single death, concentrating that ugly spirit of the times into one flash and bang that bonds history to a single gun forever.
But whether they killed the immortal or simply sat in their holsters, a gun's historical significance is ultimately in the eye of the beholder. Even without seeing any action, some guns represent something significant through their adoption by important historical figures for security, status or image. In some cases, those significant people stared down the barrel. When a gun is ascertained to be incredibly historically valuable, it can sell for hundreds of thousands – and even millions – of dollars. The following 7 guns have commanded record auction prices for their collectible value.
Share this article
Related Posts