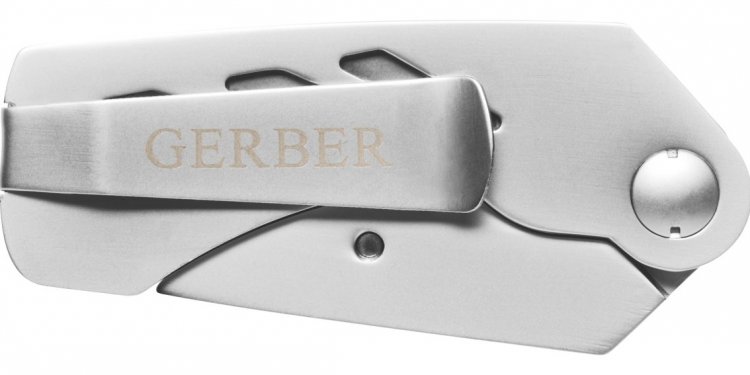 Gerber lock blade
I've had one of these for many years. Still works perfectly, strong, tight lockup, blade still razor sharp. When I got mine it came with a clip that attaches via the lanyard hole, guess that's not included anymore?
This is not the same quality of knife I first purchased back in 1984 at Ft. Sill, Ok. I though I would retire my 32 year old orange LST so I replaced it with a new camo version.
The steel is 2mm thinner in both the blade and spring. There are now gaps along the spring that significantly weaken the locking and swivel mechanism.
The fit and finish between the blade and the spring are now just pitiful. Rounded edges and gaps are now a norm. The quality differences between my old knife and this new one are significant and pretty sad.
I realize there are now stronger blends of steel but that does not excuse the poor fit and finish quality.
This was once a great quality product. It is now a mediocre and cheaply made knife. Sharp.yes. As good as my old LST...not even close.
And why is there not pocket clip?
A sharp, and ready knife. Has been this way since I was a young boy. I give these out now as gifts regularly to people I appreciate.
Stays sharp, light yet basically indestructible, simple, solid and filets my sweet and dill pickles so thin I can see through them and make everything green. I own six of them now
The perfect pocket knife. I love that knife and Sometimes I forget to put it on my desk beside my bad and sleep with but no problem it's very safe.
I accidentally came into possession of this knife in 1988. Just lost it last October after 27 years. I had no idea it was still being produced until today and have purchased another. Best all purpose carry knife I have ever owned, and I have had several. Optional pocket clip may have saved me from losing it, Thanks Gerber
Nice knife but lacks the comfort of the LST II. I dont know what made you guys discontinue that style of knife. I'd by half a dozen at a time for work. It was the perfect size and fit great in my pocket. PLEASE bring it back!
I love this knife!!! I carry it everyday, everywhere. It keeps its razor edge through all kinds of cutting. I'm going to buy several more. My wife needs one. I want two for my hunting pack as spares, instead of a sharpener. At this size and weight, they're smaller and lighter... Great job, Gerber!
It's a nice little knife to have. Only flaw I've seen with it is it needs a pocket clip. Other than that its been a perfect little knife and one of the sharpest knives I've gotten out of the box.
I have carried one of this knife's for years. It lays flat in your pocked for when your carrying items that rest or rub against your leg. (Belt clip would be irritating.) Stays sharp and is not to expensive in the event that you lose it on the job site. Easy to open with one hand.
Please never stop making this knife. I buy at lease one every year.
I'm 27 and my dad has owned and carried one of these every day since before I was born. to this day it serves him well.
These knifes are awesome.
I've been carrying one of these for over a decade but why no belt clip now?
The perfect pocket knife. Perfect length, perfect handle, perfect blade, perfect weight. Made in Portland OR, not in China. A great value. I've bought one for each of my 3 boys and for my son-in-law.
A fairly good knife BUT you shouldn't have discontinued the clip!!!
I have had this knife since high school (graduated in 1987) and the knife is still as smooth and precise as the day I bought it. It is light but strong and disappears into your pocket so you don't feel like you are carrying anything at all. You can't go wrong with this one.
Share this article
Related Posts