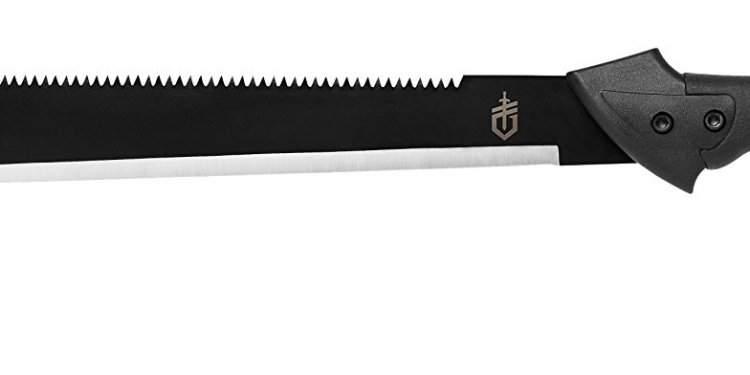 Gerber Knives Lifetime Warranty

Brand Summary
Parent Company: Fiskars Brands Inc.
Headquarters: Tigard, Oregon, USA
Product Focus: EDC, Tactical, Survival
Target Markets: Budget (
Production Facilities: USA, China
In 1939, the birth of an enterprise known as Gerber Legendary Blades had made its way into the big business world. Growing from a small batch of handmade cutlery, their products would soon turn into thousands of retail accounts produced around the country. By the year of 1960, Gerber had become one of the most collected, trusted and appreciated brands in the industry. For over 70 years since Gerber has been founded, Gerber Gear continues to grow in knowledge, research and craftsmanship. Gerber is grounded on the principles that it was built upon by Joseph R. Gerber—a man who's belief that a true enterprise should be based on dedication to making durable tools and knives from a combination of innovative designs and high-quality materials.
With these factors in mind, Gerber has made their knives shelf-life unlike any other; the knives are built to stand up to over a lifetime of use. Although the designs in the 50's and 60's consisted of stainless steel knives (i.e. the Magnum Hunter), today's knives are just as promising, with improved design based upon weight, durability and precision when you need it.
The iconic open-frame clip folders are just another keen example of how Gerber shapes the standard for any collector of first-hand knives. As you can see from their product line, Gerber is no longer just a simple knife company. Instead, you'll see various survival kits, hunting knives and other tools for everyday use. The newest of directions of products that Gerber eagerly and effortlessly explores are things like machetes, headlamps, flashlights, multi-tools, axes, handsaws, digging implements and so much more. Although Gerber has increased their sights in terms of product lines, the trusted name continues to provide the same standards of design and quality that is revered in knife crafting.
Gerber's current design of the composition of the metal for their knives all consist of high-quality materials, each with a specific layout in mind all tailored to the needs of the consumer. In just 20 years of crafting their fine blades, Gerber saw revenues near over $100, 000, 000, with an increase in demand and desire. Still growing till' this day, Gerber is one of the few American-Made only brands that can outshine a questionable economy.
All of Gerber Gear's knives are covered by a full lifetime warranty (25 years outside of the country.) With Gerber Gear, you are guaranteed to get knives that will last a lifetime and be useful in and out of the field. Gerber has a wide array of knife types to choose from including folding, fixed, pocket, automatic assist and so much more. Through the use of technology and years of research with top knife-designers such as Bob Loveless, Matt Larsen, Blackie Collins, Fred Carter, Paul Poehlmann and many others, Gerber continues to expand their not only their inventory, but their influence on the world.
Although a set may be all you need, it doesn't hurt to have a few more tools and knives, geared towards your profession and/or hobby. If one should fancy a knife for professional work such as military, industrial and tactical, Gerber offers full-tang knives, with handles shaped to fit the contour of your hands during strenuous work situations. In terms of military and tactical use, Gerber offers many discreet knives that can be folded away for convenient storage. With such a nice warranty, one may be wondering where the catch is. There is no catch—it's that simple. You can even find quite a good amount of knives that are affordable to those in need of relief in the field.
Here's some excellent examples of quality Gerber products:
The Moment Field Dress Kit consists of two knives, both easy to maintain and clean during usage. The large blade is great for slicing, skinning and opening an animal efficiently without making any errors like cutting into the intestine or major organs. What most consumers find ideal about this set is that you don't have to be a pro to use it. If you have a convenient gut hook and full-tang blade, the task of cleaning your hunt has become even easier. A smaller blade is also included with the same full-tang feature, but the design of the smaller blade has honed in on detail-oriented work for that of your smaller game. You can cut along leg bones and smaller sternums without hesitation now. This base set is ideal for any outdoorsman.
The Mini Covert Knife with Serrated Edge is a fine example of a solid yet practical Gerber knife, as it has a small closed length of 3.8 inches with a weight of only 2.1 oz. Despite its compact size and light weight (making it ideal for an EDC), this knife is very strong as it is made of the same S30V steel in its bigger military version—the Covert.
Gerber's military blades are excellent in terms of rapid deployment, with just the right amount of balance. Most knife companies lack in having many useful features such as a spring-loaded auto release, revolutionary hand-conforming handles and Applegate-Fairbairn S30V steel and balance. Every second counts and Gerber could be just the tool in the battlefield to save your life. Each and every soldier deserves a lavish knife such as this, as it can be one of their last resorts in the harsh environment of everyday warfare.
Share this article
Related Posts