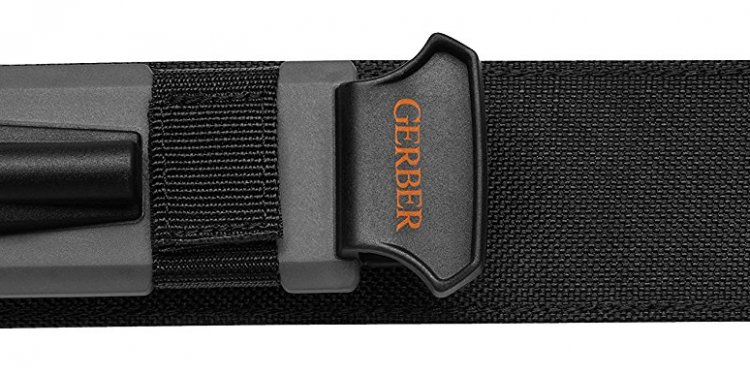 Gerber Knives Canada
Joint recall with Health Canada, the United States Consumer Product Safety Commission (US CPSC) and Gerber Legendary Blades
Product description
This recall involves certain Gerber Cohort knife models. The Cohort knife is an open frame folding clip knife with both a black or dark grey anodized aluminum handle and a silver steel liner. The following models are affected by this recall:
The model number can be found underneath the UPC barcode on the lower right corner on the rear of the trap blister packaging. For box packaging, the model number is found on a label at the bottom of the box.
Additionally, the product date code appears on the blade, beneath the thumb stud, on the clip side of the knife. The last figure in the product date code is a letter, and only knives with letters "E" and "F" are included in this recall.
The tail end of the handle includes a lanyard hole through both sides. When the knife blade is fully extended, it is held in the open position with a liner lock function. When fully extended, the overall length of the knife is approximately 17.75 centimetres (7 inches). When closed, the knife measures approximately 10 centimetres long (4 inches) and weighs less than 85 grams (3 ounces). The knife blade is approximately 7. 6 centimetres long (3 inches) and is marked on one side with the Gerber "sword and shield" trademark in silver on the non-clip side of the blade. The Gerber name appears on the knife clip.
Hazard identified
The locking mechanism can fail to hold the blade when excessive pressure is applied to the back of the blade, posing a laceration hazard.
Neither Health Canada nor Gerber Legendary Blades has received any reports of consumer incidents or injuries related to the use of this product in Canada.
Gerber Legendary Blades has received 6 reports of laceration injuries in the United States, two of which required stitches.
Number sold
Approximately 11, 000 of the recalled knives were sold in Canada at various retailers, and approximately 150, 000 were sold in the United States.
Time period sold
The recalled knives were sold from March 2013 to March 2015.
Place of origin
Manufactured in China.
Companies
Manufacturer Yangjiang Andeli Kitchen Knives Enterprises Co., Ltd
Guangdong/Yangijang
CHINA Distributor Fiskars Canada, Inc.
Gerber Legendary Blades
Markham
Ontario
CANADA
What you should do
Consumer should immediately stop using the knife, close it carefully by folding the blade into the handle, and contact Gerber Legendary Blades to receive instructions on how to return the closed knife for a free replacement.
Please note that the Canada Consumer Product Safety Act prohibits recalled products from being redistributed, sold or even given away in Canada.
Share this article
Related Posts