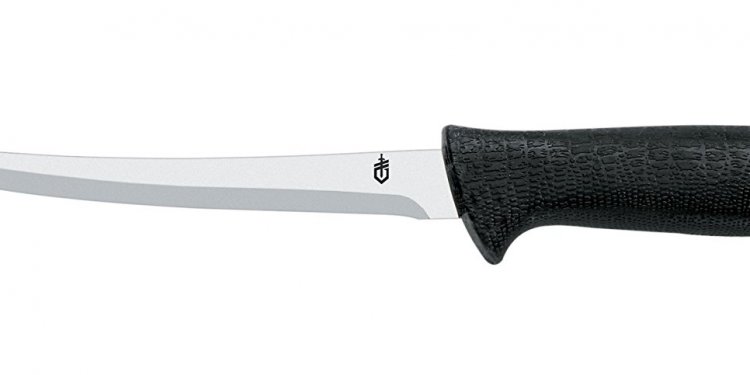 Gerber fishing Knife
Great design doesn't have to be flashy, loud, or over-worked. On the contrary, the best design is the one that slips seamlessly into your pocket like it was always there – quietly offering a stylish answer to life's everyday needs. The Razorfish Clip Folder is one such addition, thoughtfully blending practical function and inspired design into one polished package.
STATE OF THE ART BLADE
When it comes down to it a knife is only as good as its blade, and the Razorfish doesn't disappoint. Constructed for your everyday life, sturdy 7Cr17MoV stainless steel packs a powerful punch in a compact package that you can take anywhere. The Wharncliffe-style 2.8 inch fine edge blade has dual cutting edges with an additional paracord cutting notch at the base, offering fluid multi-tasking. A stylish charcoal-gray titanium nitride coating offers minimized reflection, as well as superior corrosion resistance when you are out in the elements.
SLEEK FUNCTION
An everyday carry knife needs to fit comfortably in your pocket; when the day calls, answer with the slim profile of the Razorfish. Featuring a convenient finger flip opening, this knife is free of any thumb studs that may get in the way. Brass washers offer a clean, smooth opening, ensuring that your knife is always at the ready. The liner lock provides true one-hand engagement while opening for unparalleled multi-tasking; the knife is easily closed with one thumb to store in pocket or in transport. The low glide pocket clip is a minimalistic way to safely carry your knife tip-down.
STYLISHLY MODERN
Some days call for a little something extra. With the perfect blend of style and function, the Razorfish is a knife enthusiast's dream. This knife is quietly fashionable, yet each of the unique design elements speak loudly on their own. The sleekly coined and profile machined aluminum handle features stamped fish bone grooves – a stylish improvement that provides a confident grip. The distinctive charcoal-gray color sets the Razorfish apart from its peers, easily standing out in a sea of clip folding knives.
Share this article
Related Posts